FORNI CEKY - ROTATING OVENS
Handmade Rotating Pizza Ovens - Built completely in firebricks.
A rotating deck revolutionises the Pizzaiolo's work. Baking is more uniform than ever and the whole baking process is automated and managed by the oven itself.
Forni Ceky oven's maintain a uniform temperature with maximum efficiency. The dome and the deck are built with bricks for maximum heat retention. The gas burner has a multi level valve and there are smart electric elements placed below the rotating deck which can back up the heating system when needed, granting uninterrupted work for a longer time.
Baking management is controlled by "Giravolta", a powerful interface which manages every aspect of the oven; temperatures, timers, rotation speeds, power and height of the flames.
There are two sizes available in two styles and each can be powered by gas, wood, or a mix of gas and wood. Glass mosaic and Palladian marble finishes will customise your oven to perfectly blend it with your environment or make it the protagonist of your space.
Browse below and download the Forni Ceky Rotating Oven Brochure
here
.
Forni Ceky Tuttotondo 120 - Wood Fired Pizza Oven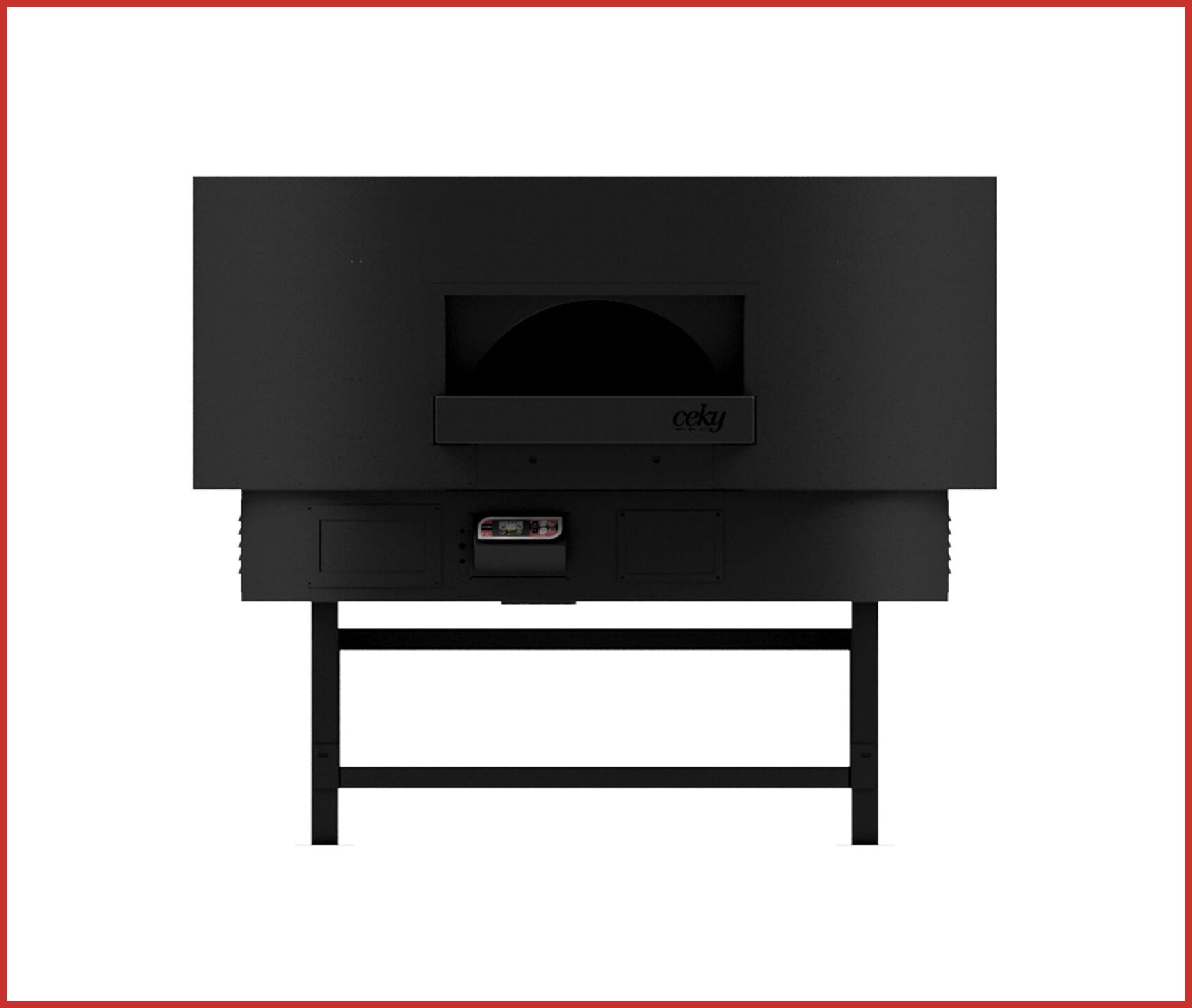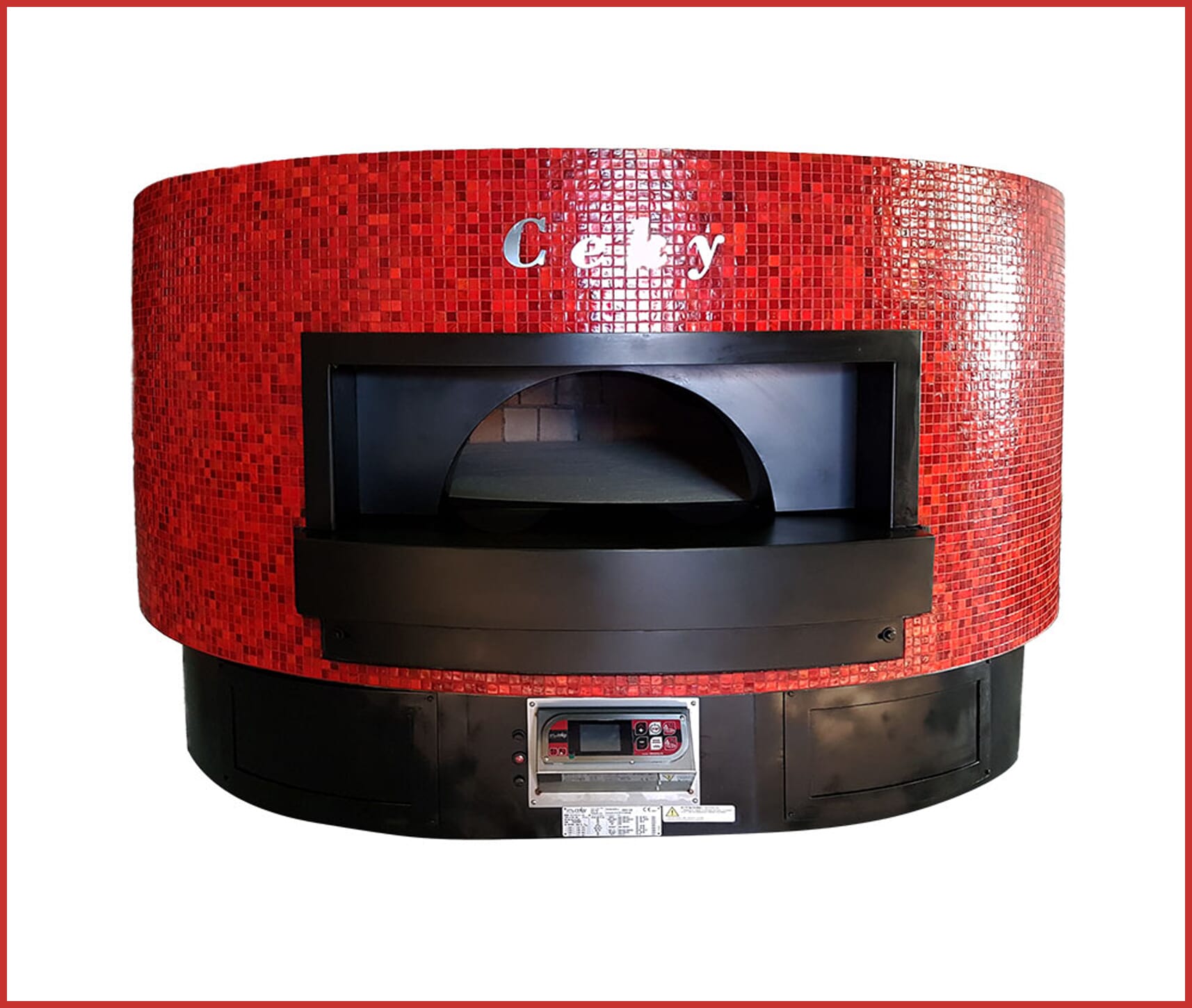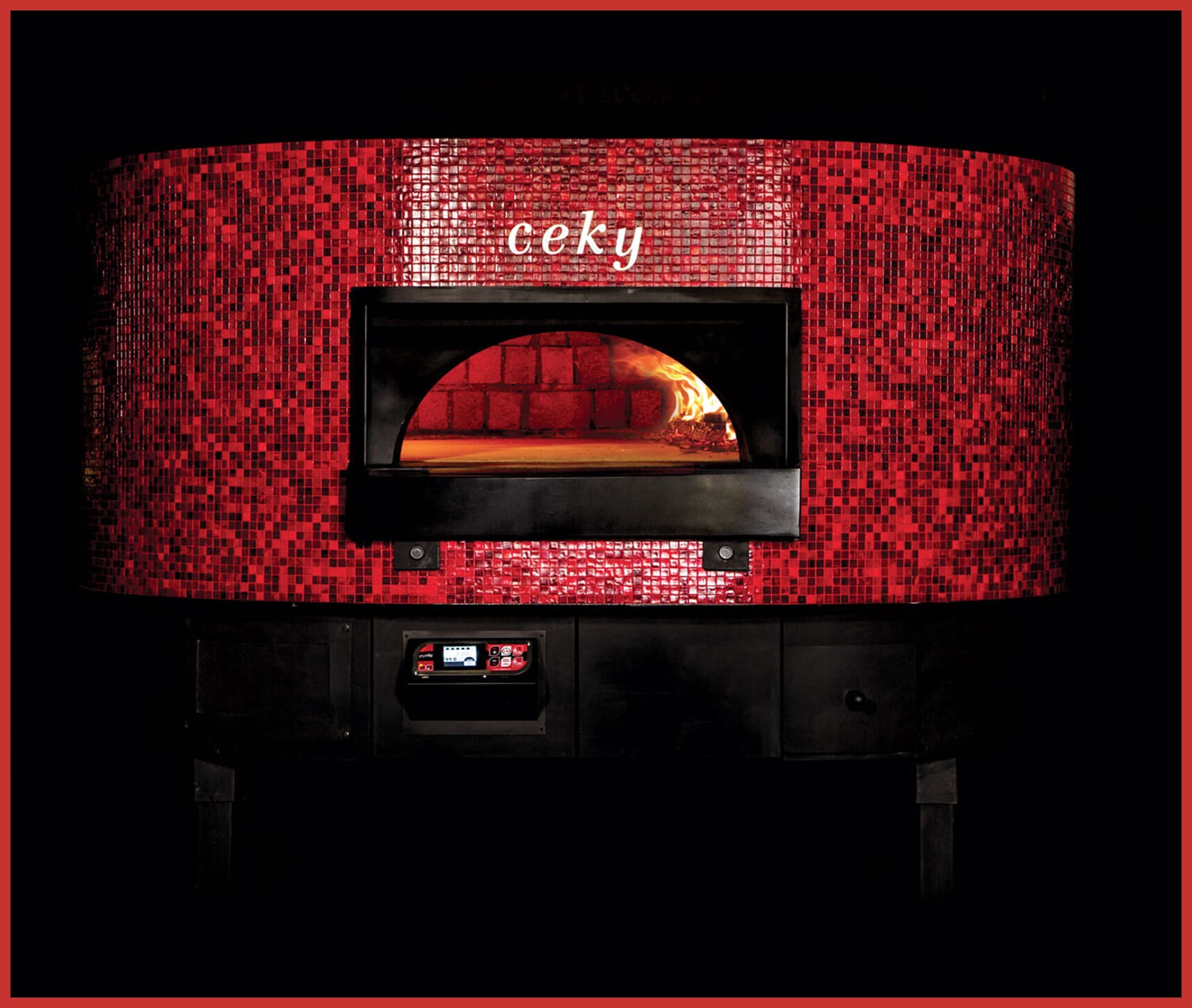 Dimensions:-
External: 2050mm W x 1650mm D x 1850mm H
Internal: 1000mm Ø
Capacity (Wood Version): 6 x 12" pizzas
Weight: 1900KG
Price:
£POA
+ VAT
Price for decoration:
£POA
+ VAT
Forni Ceky Tuttotondo 120 Wood Spec Sheet
Palladian Marble Decoration Brochure
Mosaic Decoration Brochure
Forni Ceky Tuttotondo 120 - Gas Fired Pizza Oven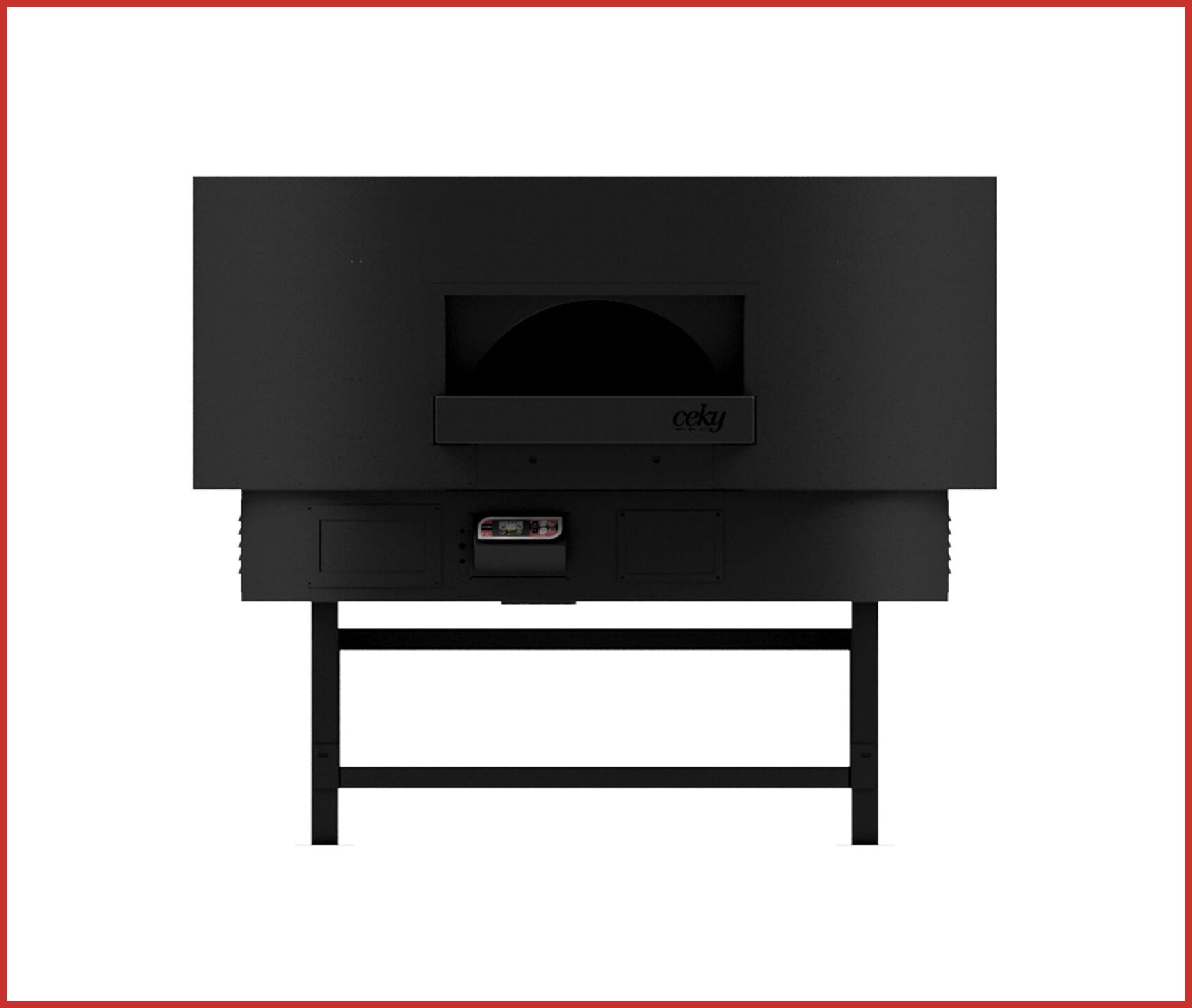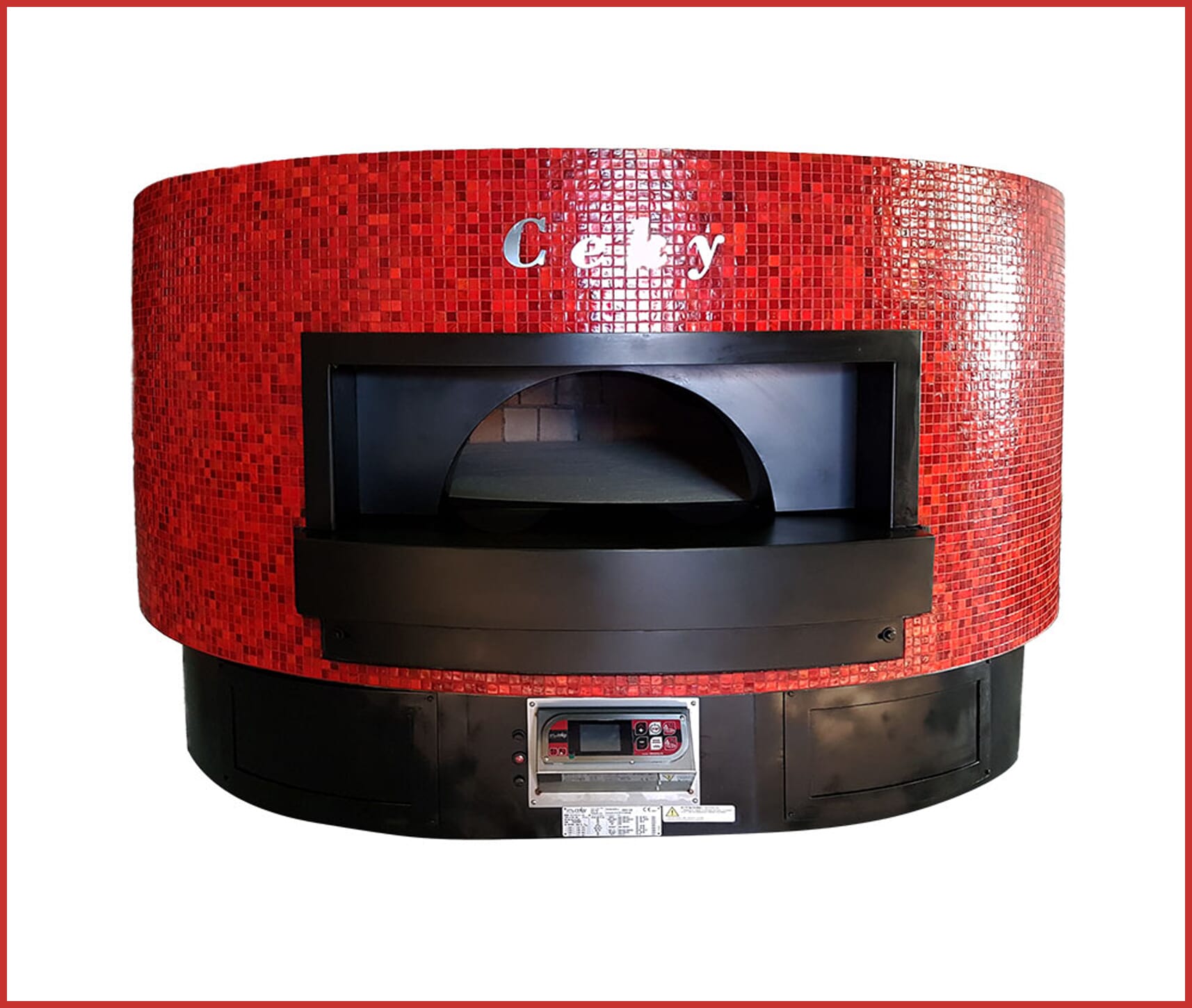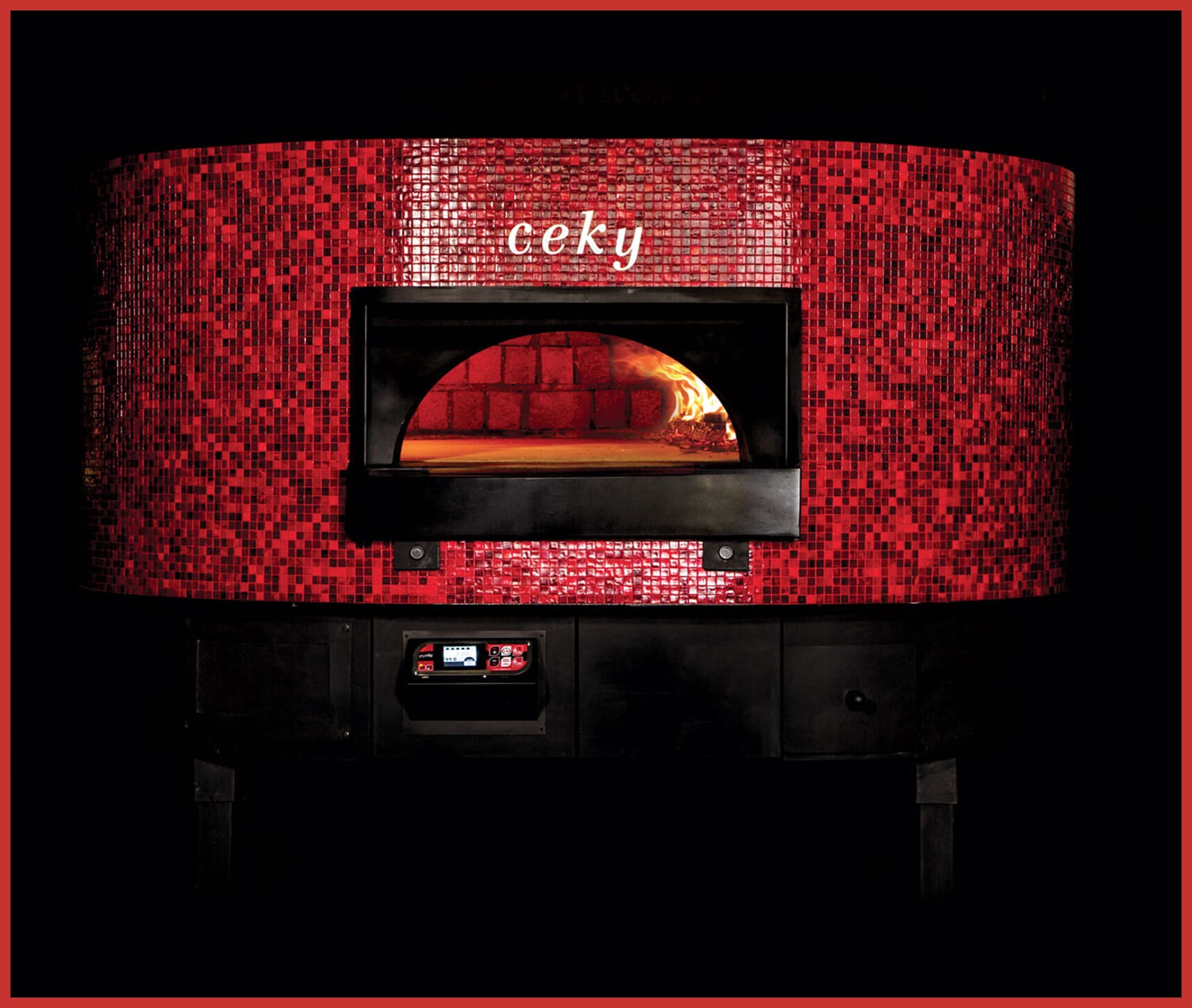 Dimensions:-
External: 1650mm W x 1650mm D x 1850mm H
Internal: 1000mm Ø
Capacity (Gas Version): 6 x 12" pizzas
Power (Gas): 93,000 BTU's
Weight: 1900KG
Warranty: 1 Year Parts and Labour (Gas Burner and Control)
Price for gas version:
£POA
+ VAT
Price for decoration:
£POA
+ VAT
Forni Ceky Tuttotondo 120 Gas Spec Sheet
Palladian Marble Decoration Brochure
Mosaic Decoration Brochure
Forni Ceky Tuttotondo 120 - Gas & Wood Fired Pizza Oven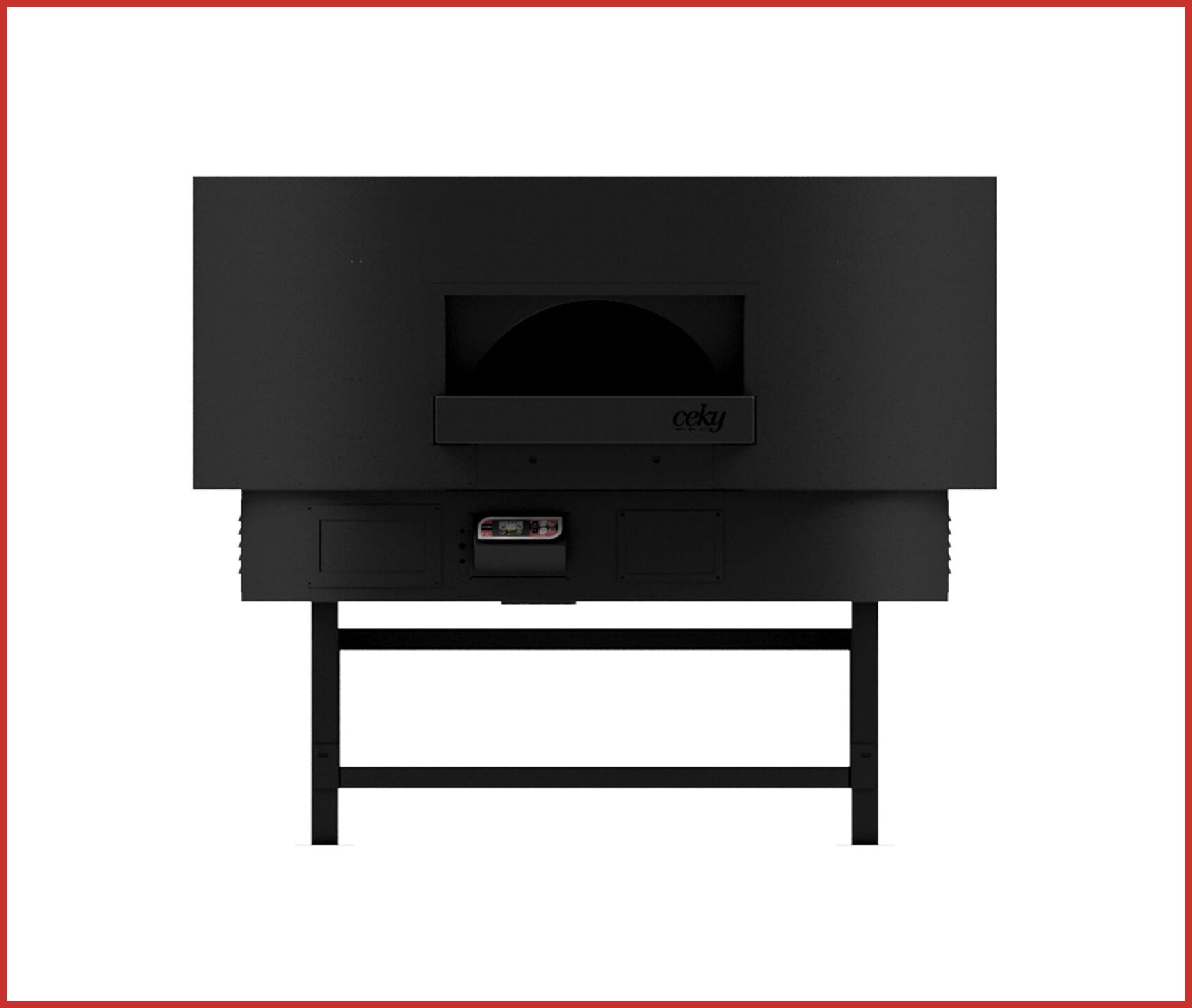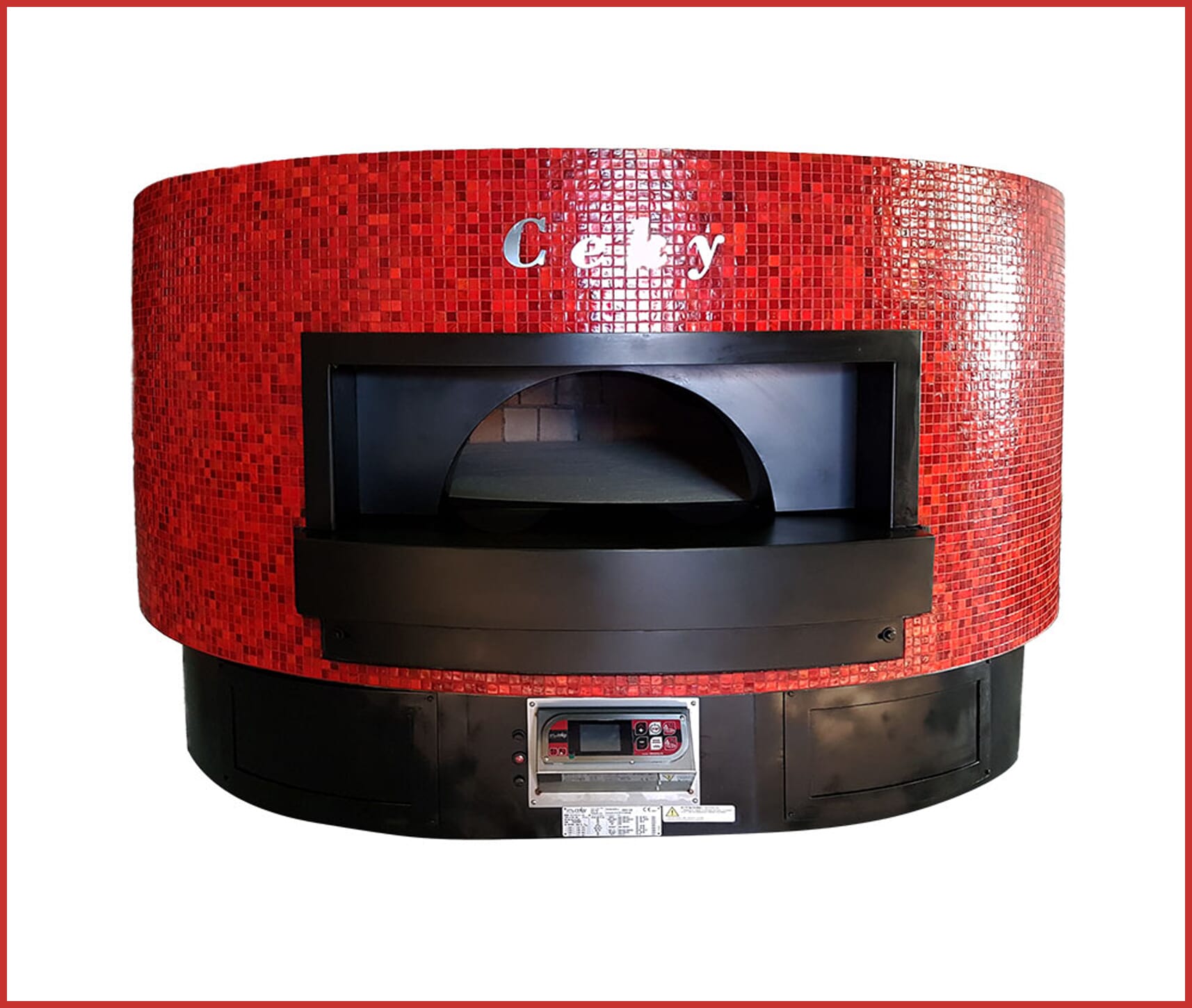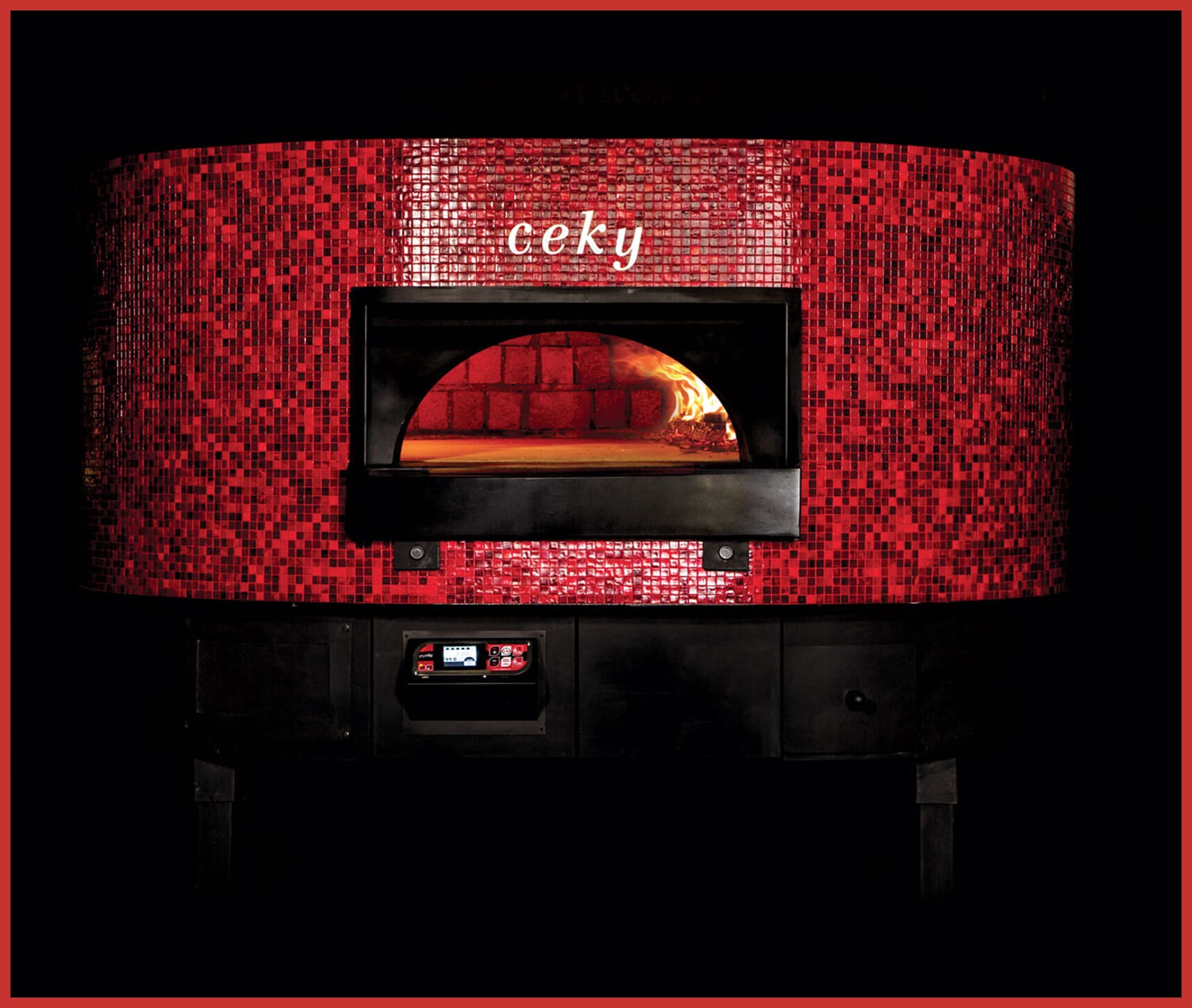 Dimensions:-
External: 2050mm W x 1650mm D x 1850mm H
Internal: 1000mm Ø
Capacity (Gas & Wood Version): 6 x 12" pizzas
Power (Gas): 93,000 BTU's
Weight: 1900KG
Warranty: 1 Year Parts and Labour (Gas Burner and Control)
Price for gas & wood version:
£POA
+ VAT
Price for decoration:
£POA
+ VAT
Forni Ceky Tuttotondo 120 Wood/Gas Spec Sheet
Palladian Marble Decoration Brochure
Mosaic Decoration Brochure
Forni Ceky Tuttotondo 150 - Wood Fired Pizza Oven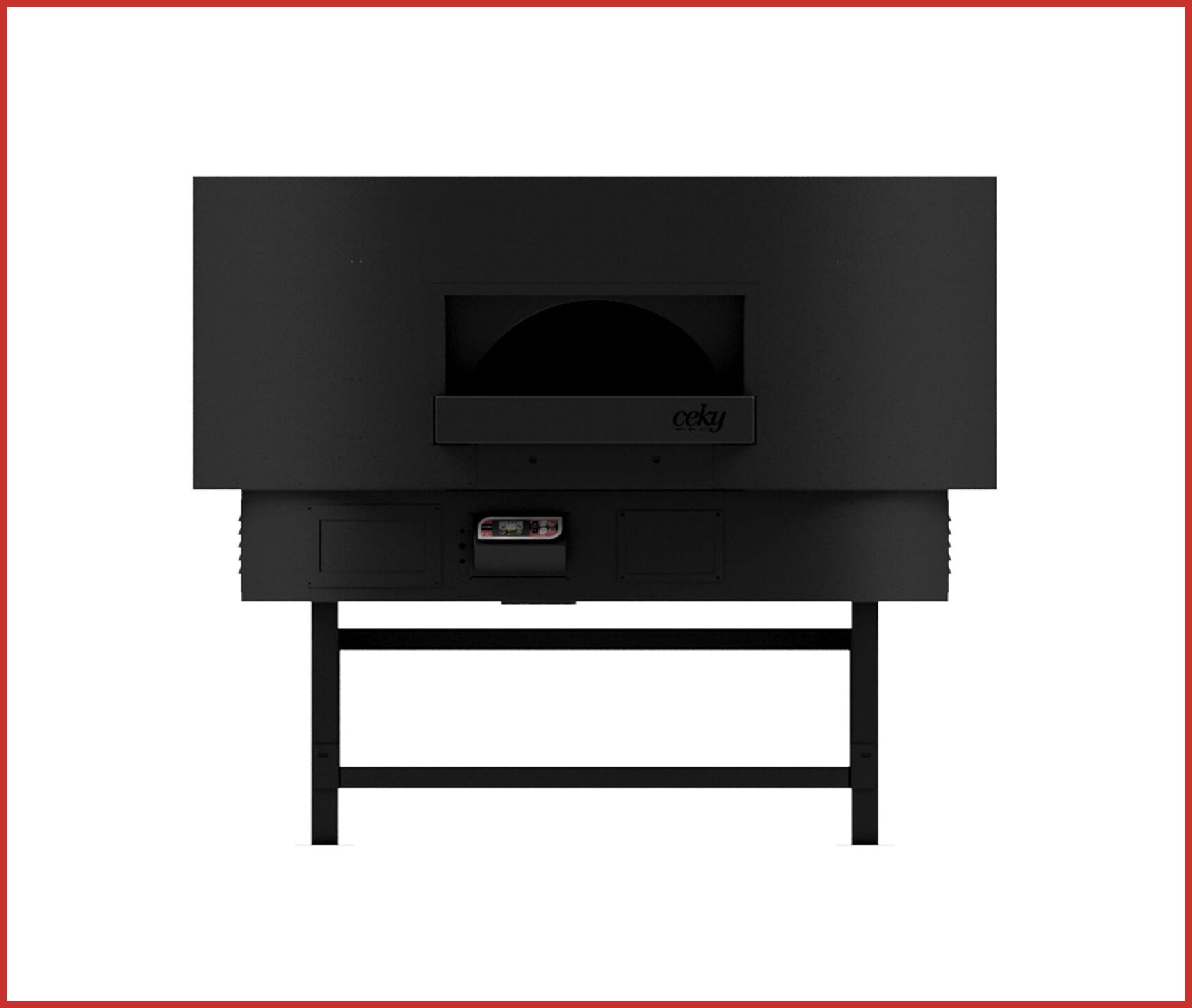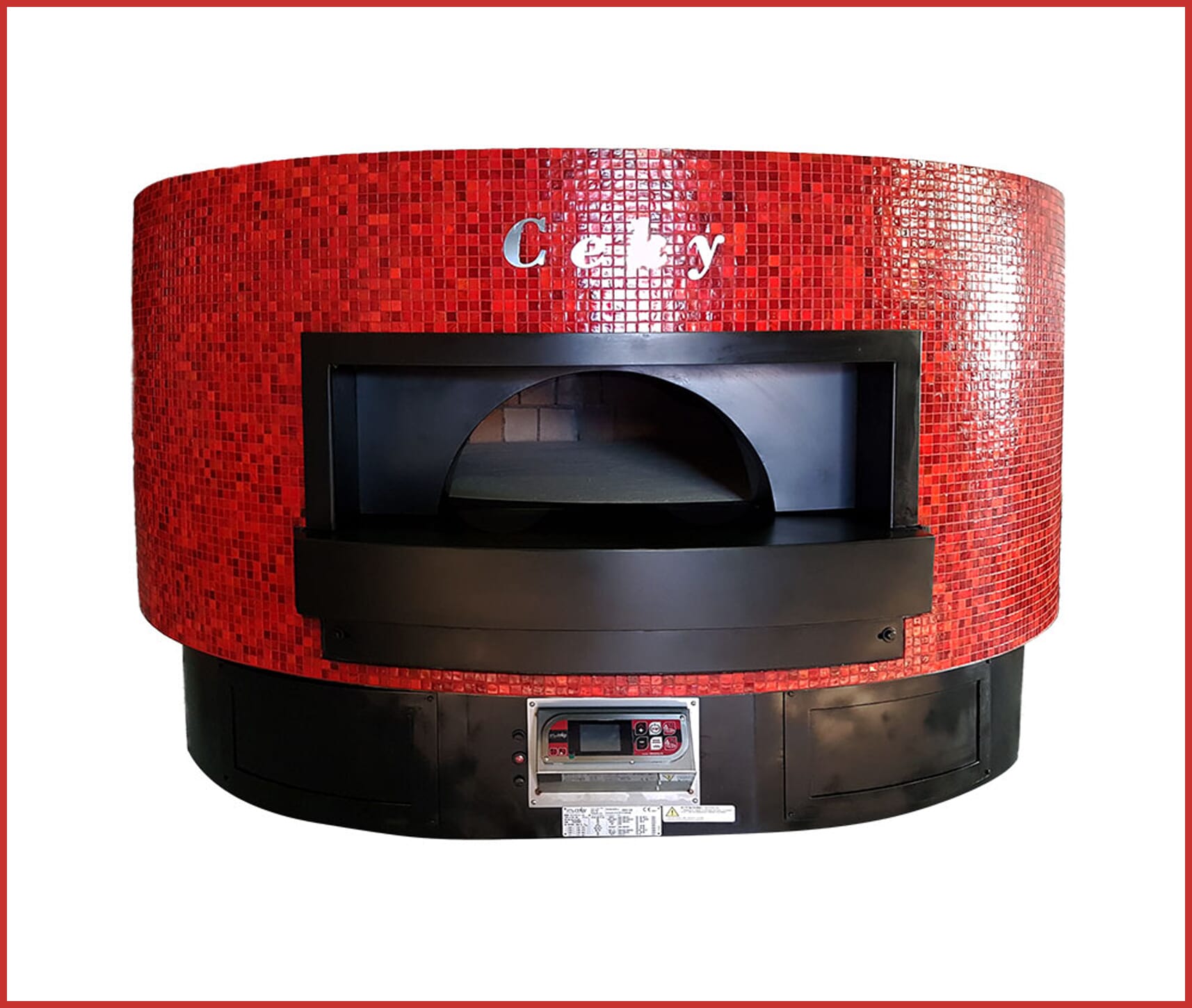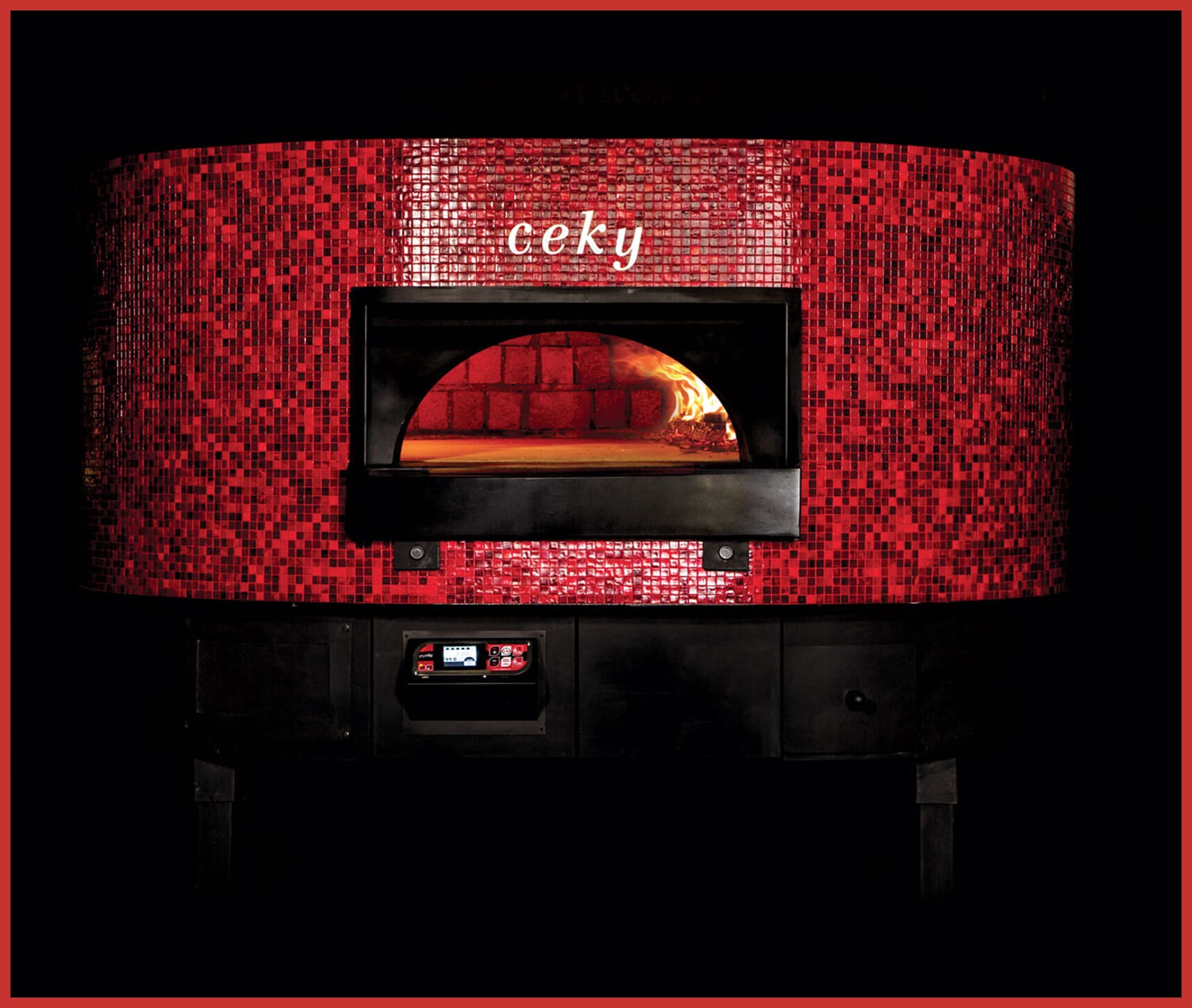 Dimensions:-
External: 2350mm W x 1950mm D x 1850mm H
Internal: 1400mm Ø
Capacity (Wood Version): 14 x 12" pizzas
Weight: 2500KG
Price for wood version:
£POA
+ VAT
Price for decoration:
£POA
+ VAT
Forni Ceky Tuttotondo Wood 150 Spec Sheet
Palladian Marble Decoration Brochure
Mosaic Decoration Brochure
Forni Ceky Tuttotondo 150 - Gas Fired Pizza Oven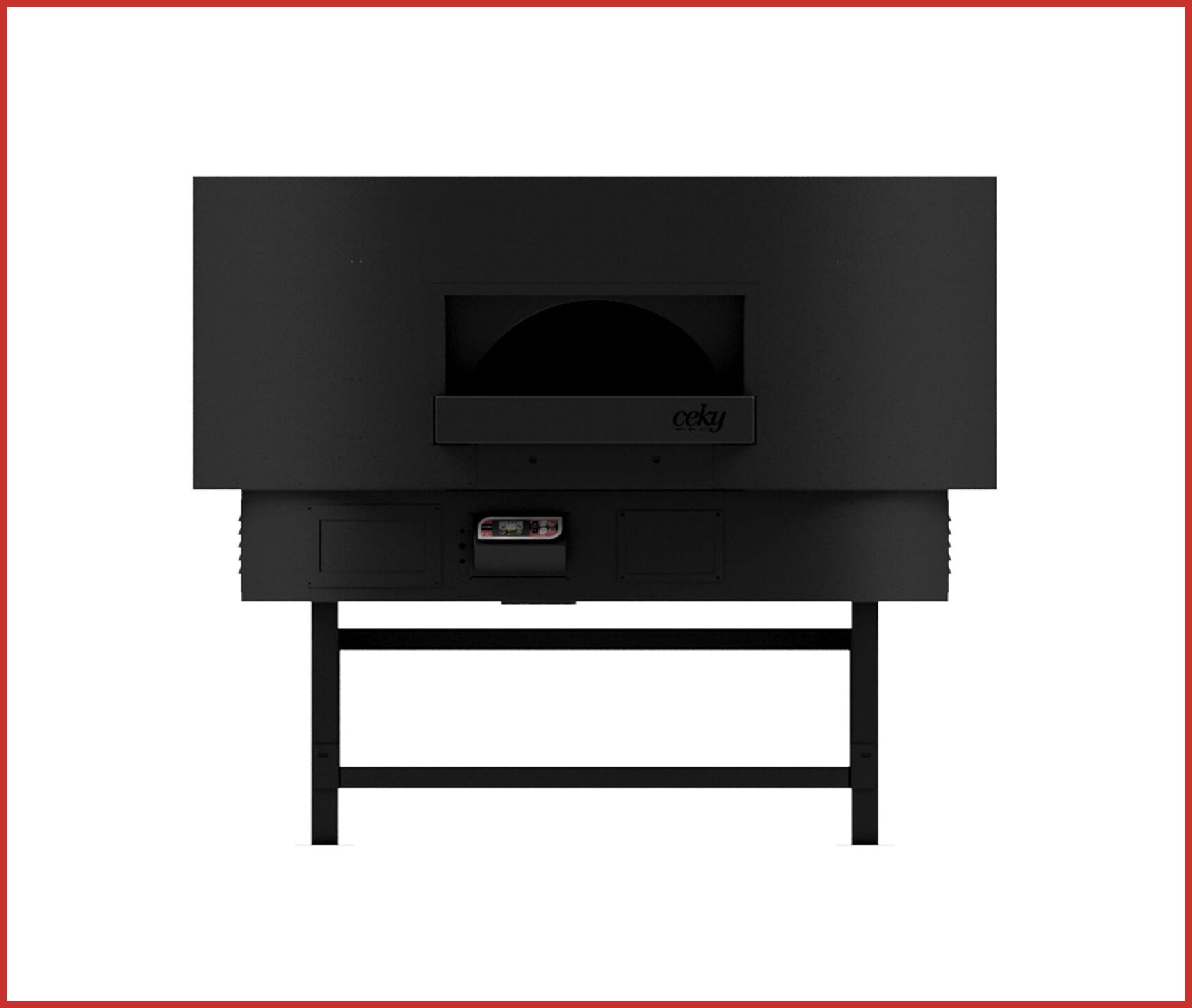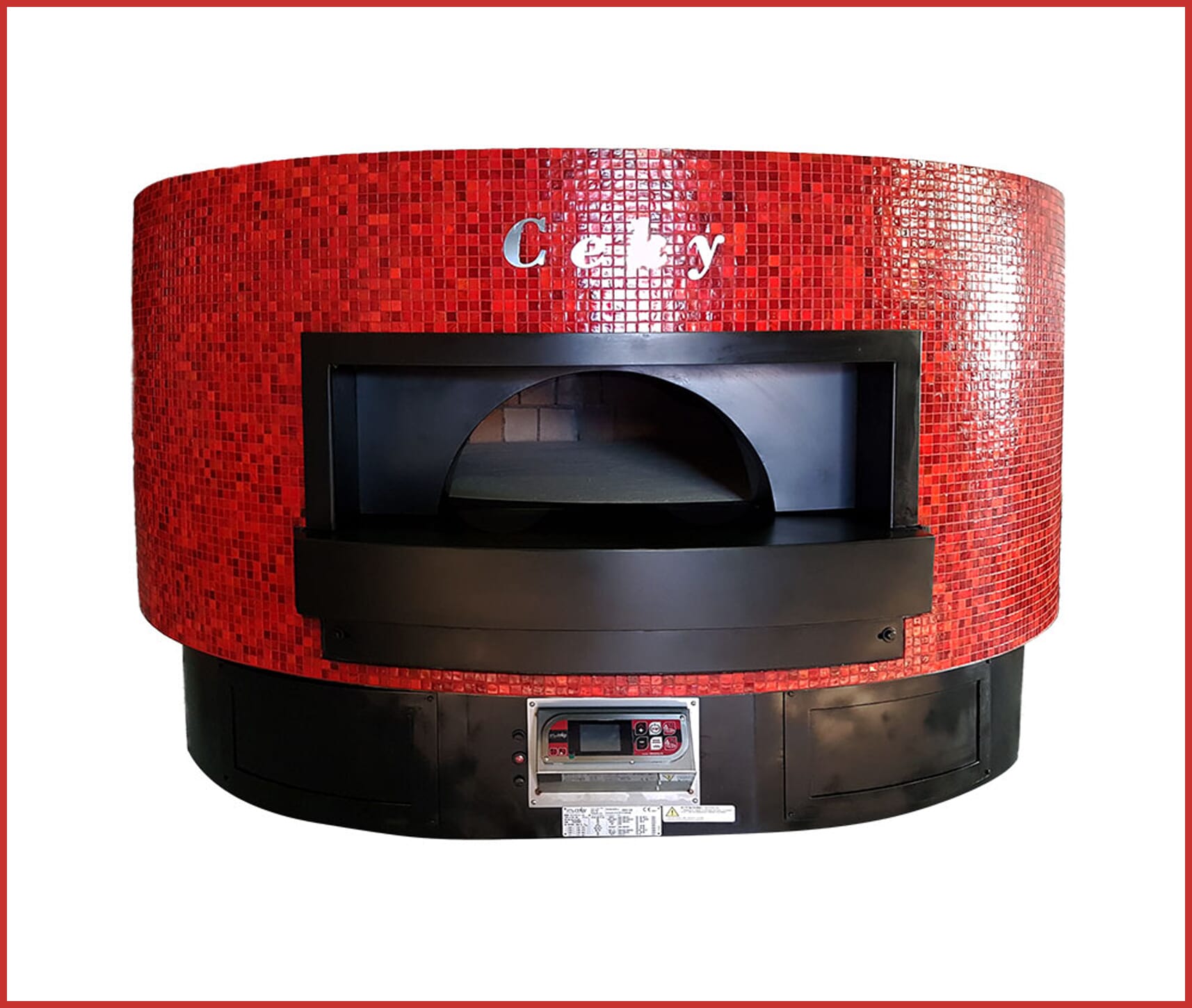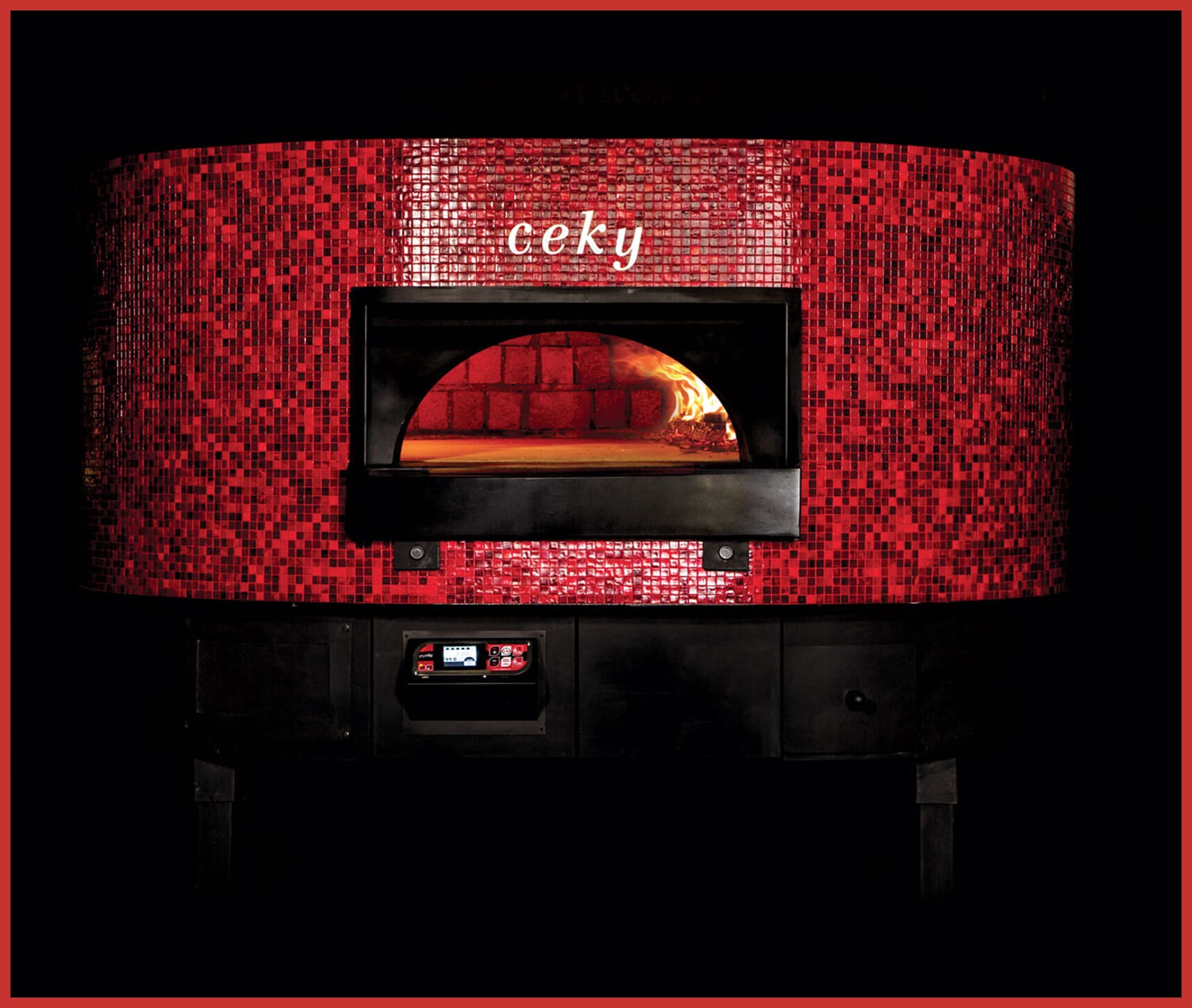 Dimensions:-
External: 1950mm W x 1950mm D x 1850mm H
Internal: 1400mm Ø
Capacity (Gas Version): 14 x 12" pizzas
Power (Gas): 98,000 BTU's
Weight: 2500KG
Warranty: 1 Year Parts and Labour (Gas Burner and Control)
Price for gas version:
£POA
+ VAT
Price for decoration:
£POA
+ VAT
Forni Ceky Tuttotondo Gas 150 Spec Sheet
Palladian Marble Decoration Brochure
Mosaic Decoration Brochure
Forni Ceky Tuttotondo 150 - Gas & Wood Fired Pizza Oven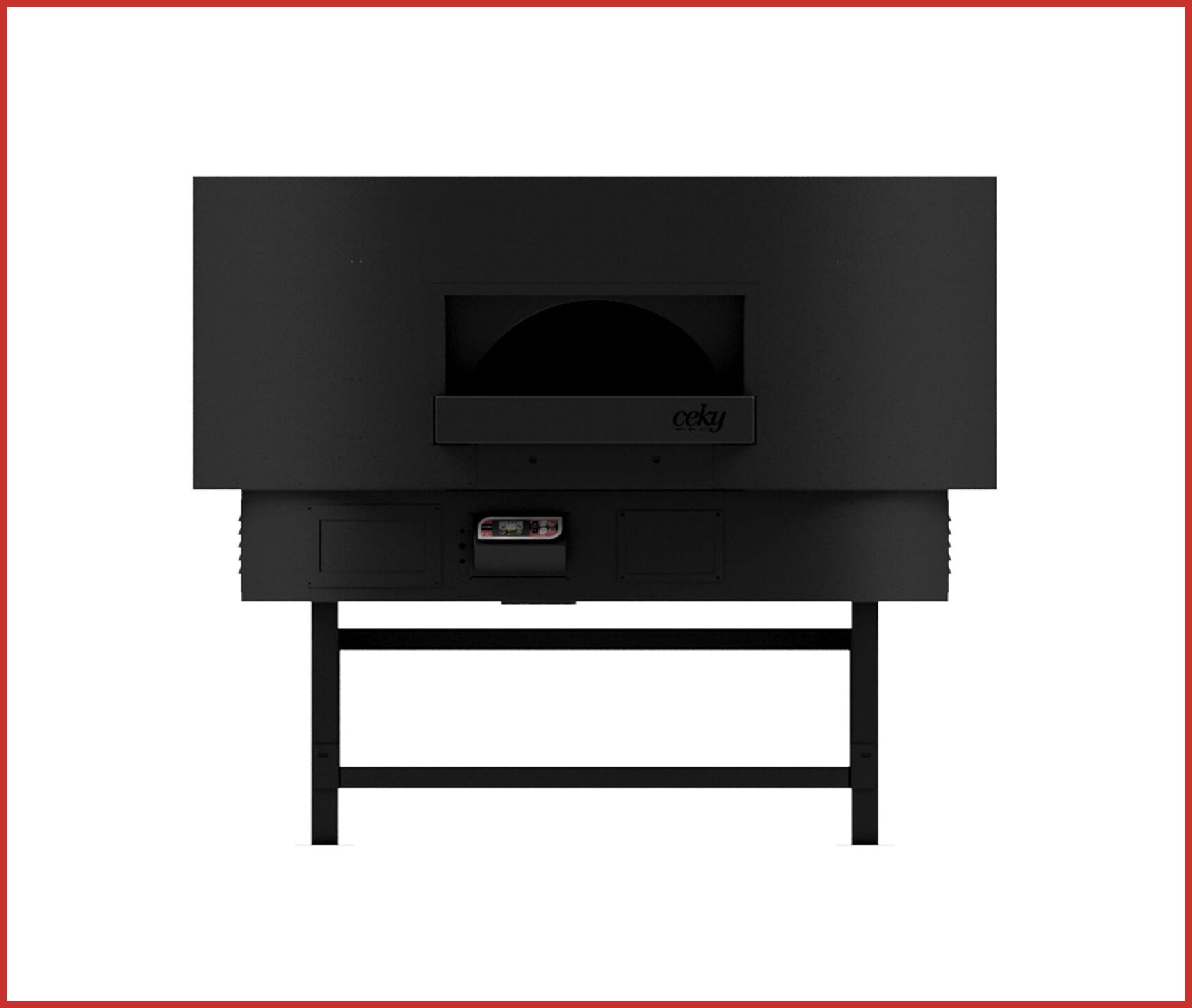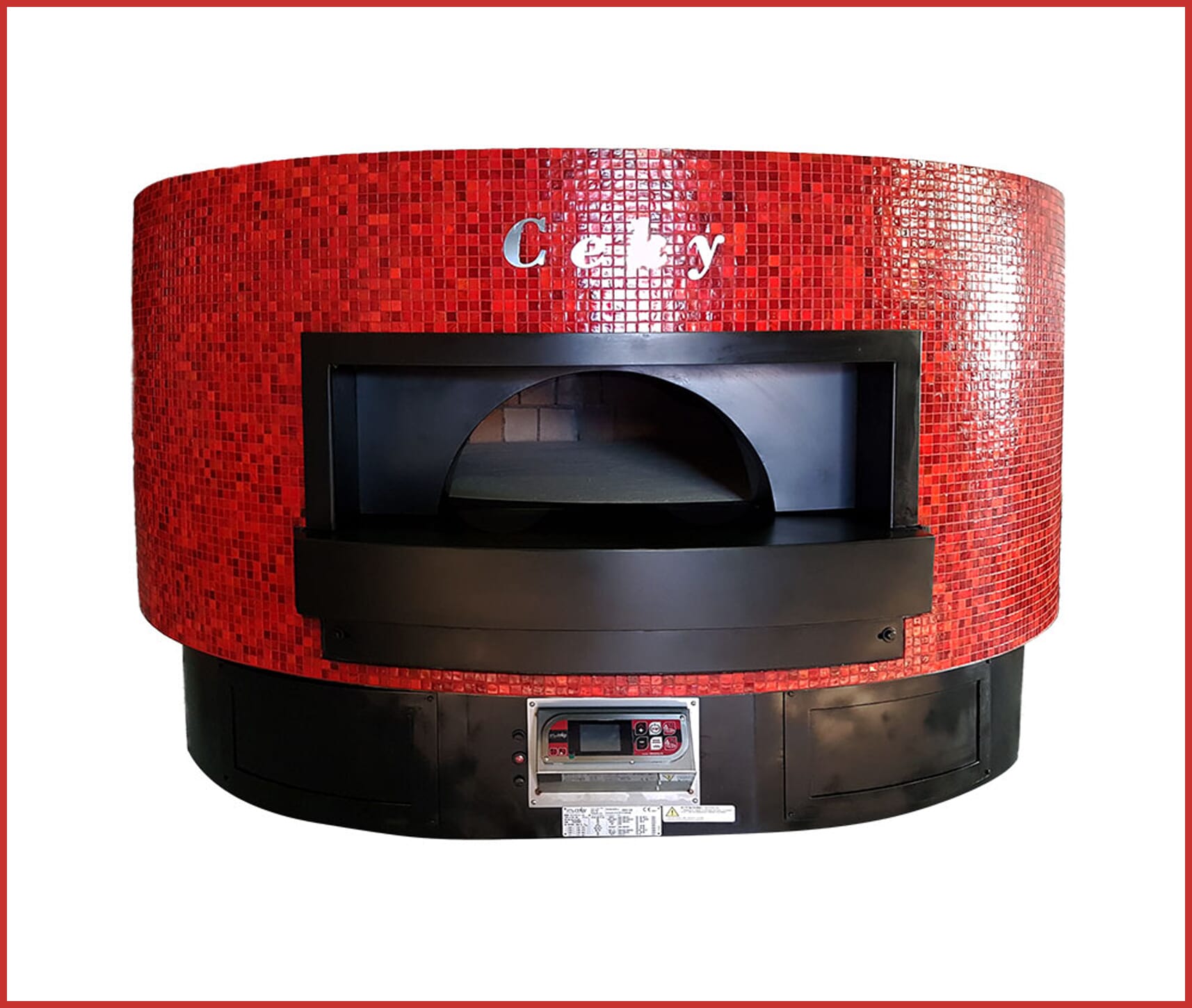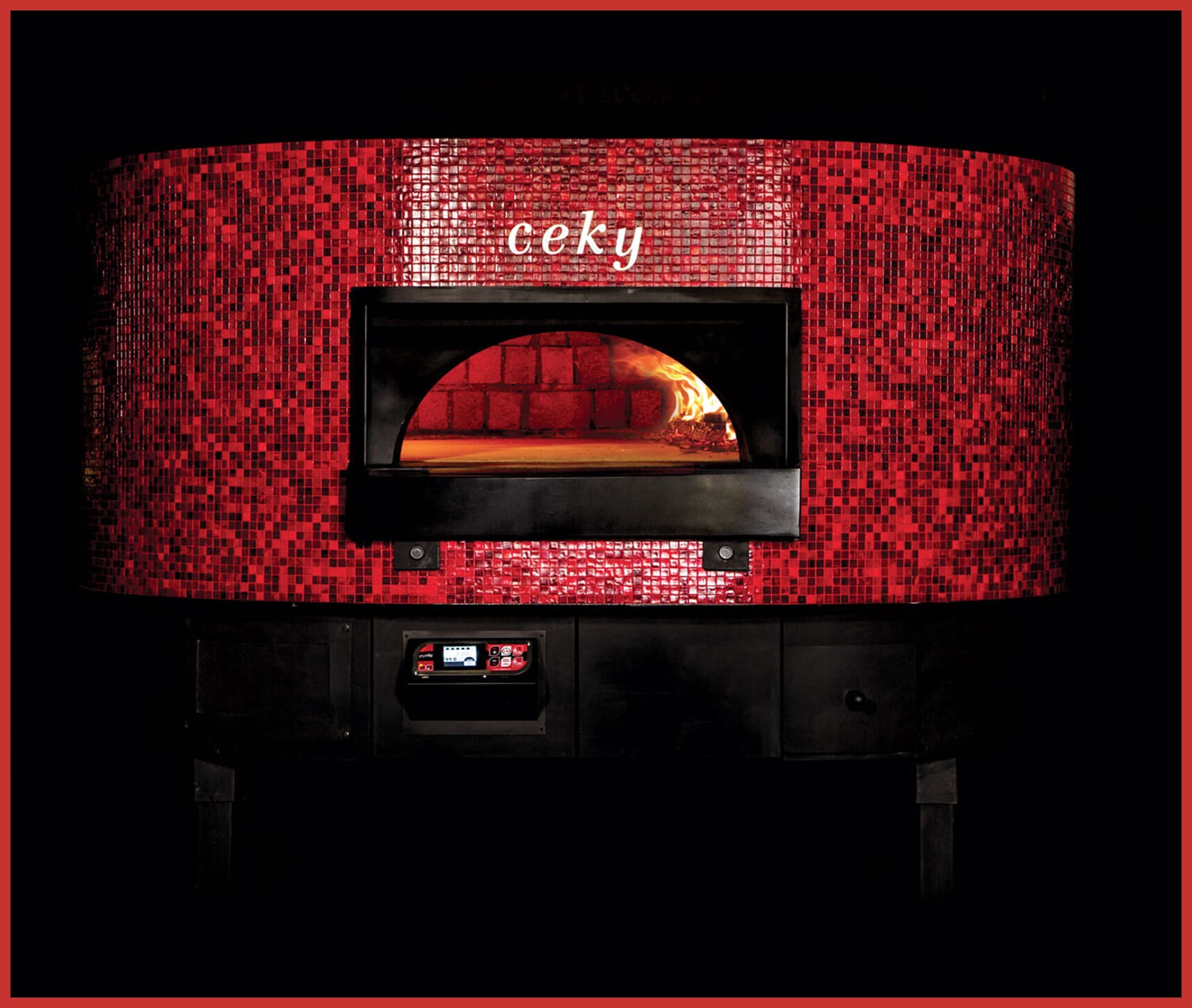 Dimensions:-
External: 2350mm W x 1950mm D x 1850mm H
Internal: 1400mm Ø
Capacity (Gas & Wood Version): 14 x 12" pizzas
Power (Gas): 98,000 BTU's
Weight: 2500KG
Warranty: 1 Year Parts and Labour (Gas Burner and Control)
Price for wood and gas version:
£POA
+ VAT
Price for decoration:
£POA
+ VAT
Forni Ceky Tuttotondo Gas/Wood 150 Spec Sheet
Palladian Marble Decoration
Mosaic Decoration
Forni Ceky Cupola 120 - Wood Fired Pizza Oven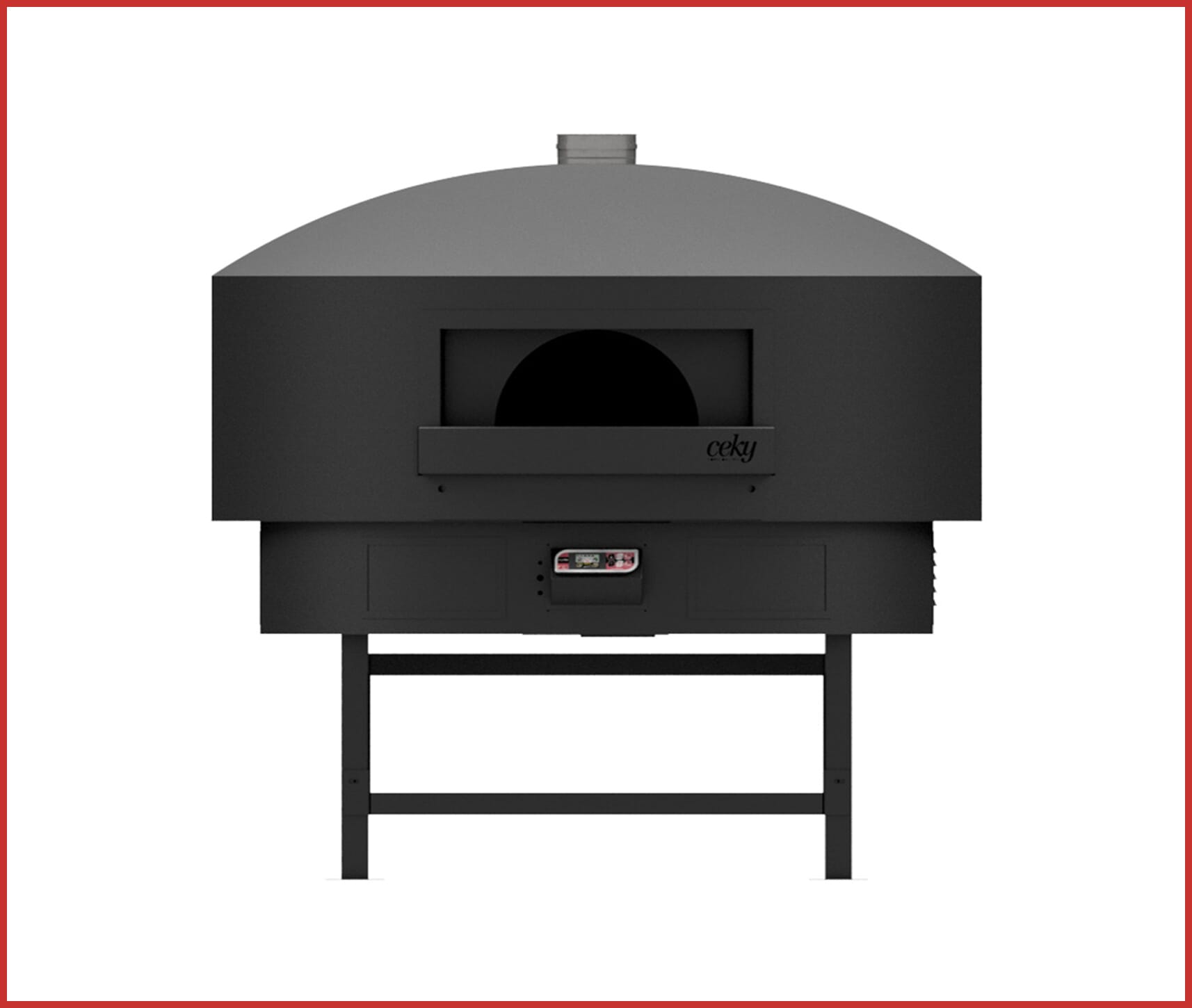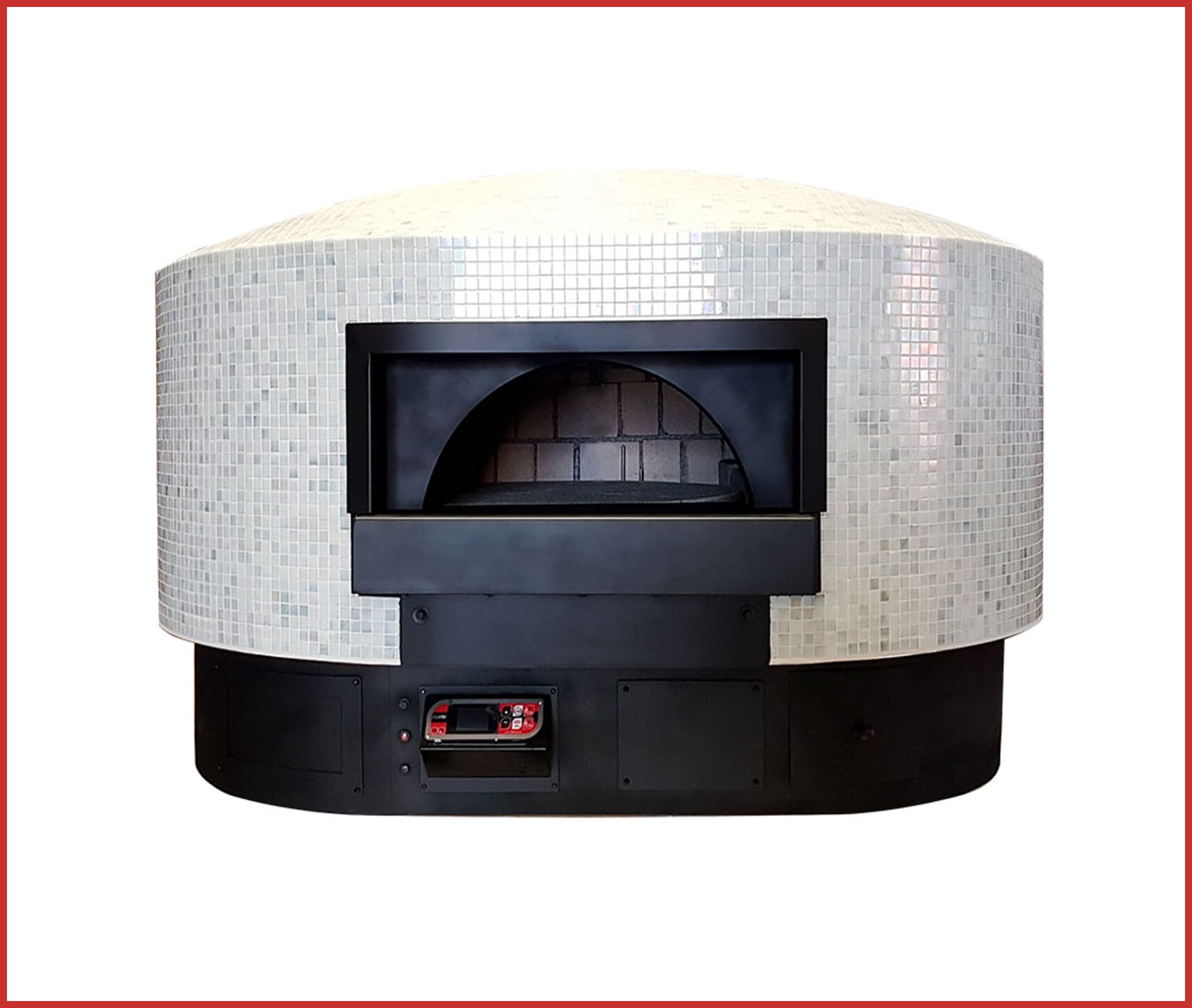 Dimensions:-
External: 2050mm W x 1650mm D x 1850mm H
Internal: 1000mm Ø
Capacity (Wood Version): 6 x 12" pizzas
Weight: 1900KG
Price for wood version:
£POA
+ VAT
Price for decoration:
£POA
+ VAT
Forni Ceky Cupola 120 Wood Spec Sheet
Palladian Marble Decoration
Mosaic Decoration
Forni Ceky Cupola 120 - Gas Fired Pizza Oven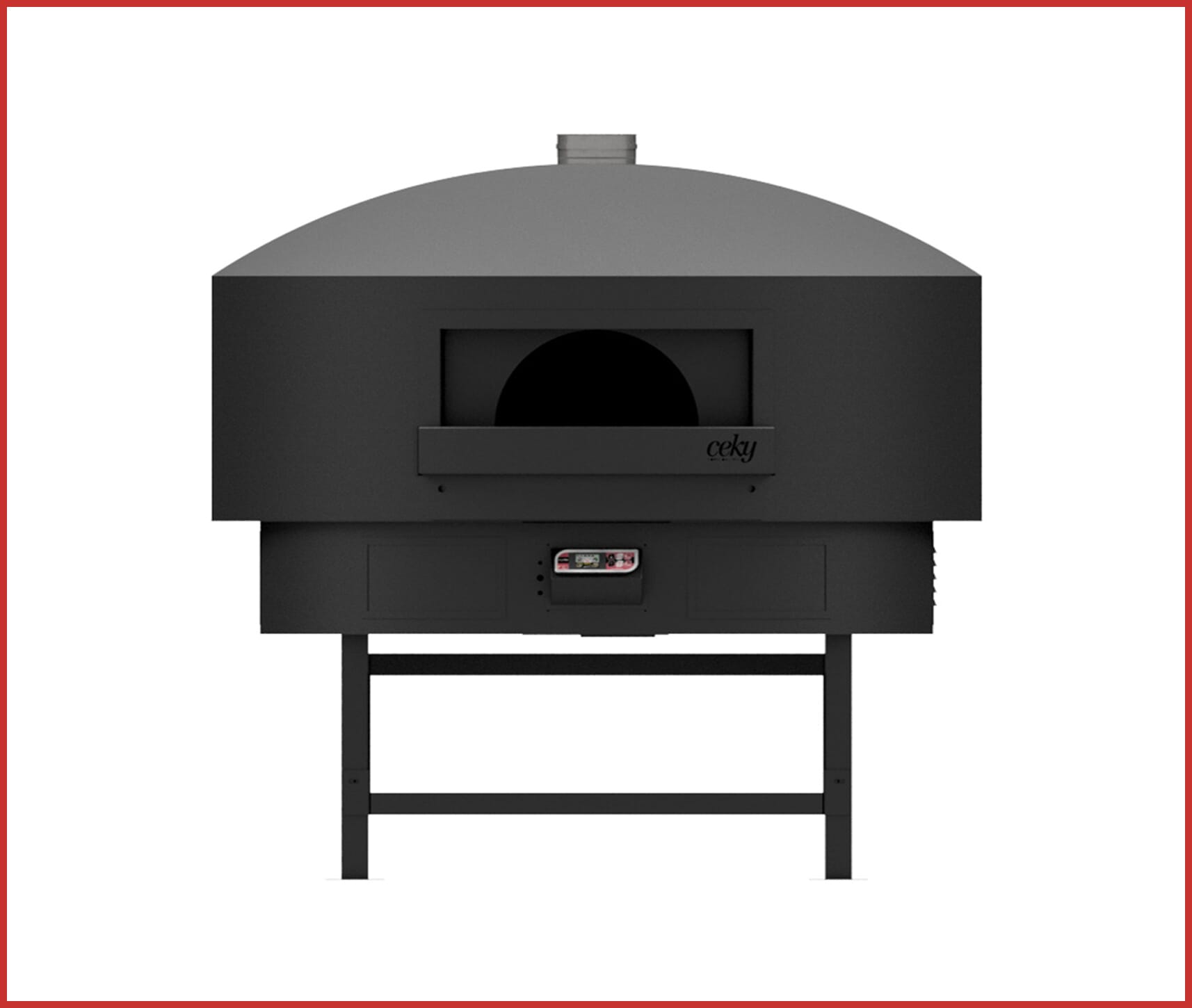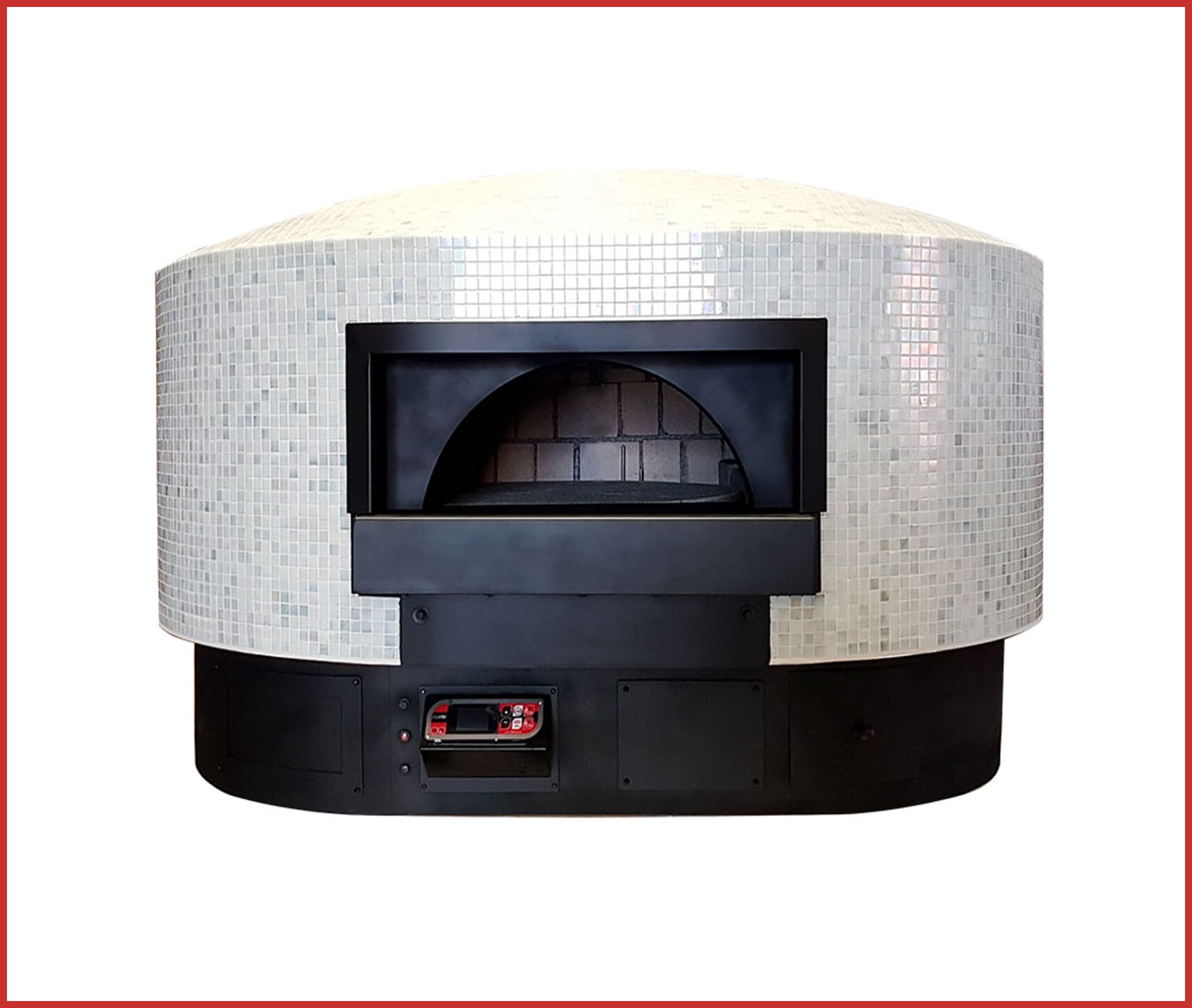 Dimensions:-
External: 1650mm W x 1650mm D x 1850mm H
Internal: 1000mm Ø
Capacity (Gas Version): 6 x 12" pizzas
Power (Gas): 93,000 BTU's
Weight: 1900KG
Warranty: 1 Year Parts and Labour (Gas Burner and Control)
Price for gas version:
£POA
+ VAT
Price for decoration:
£POA
+ VAT
Forni Ceky Cupola 120 Gas Spec Sheet
Palladian Marble Decoration
Mosaic Decoration
Forni Ceky Cupola 120 - Gas & Wood Fired Pizza Oven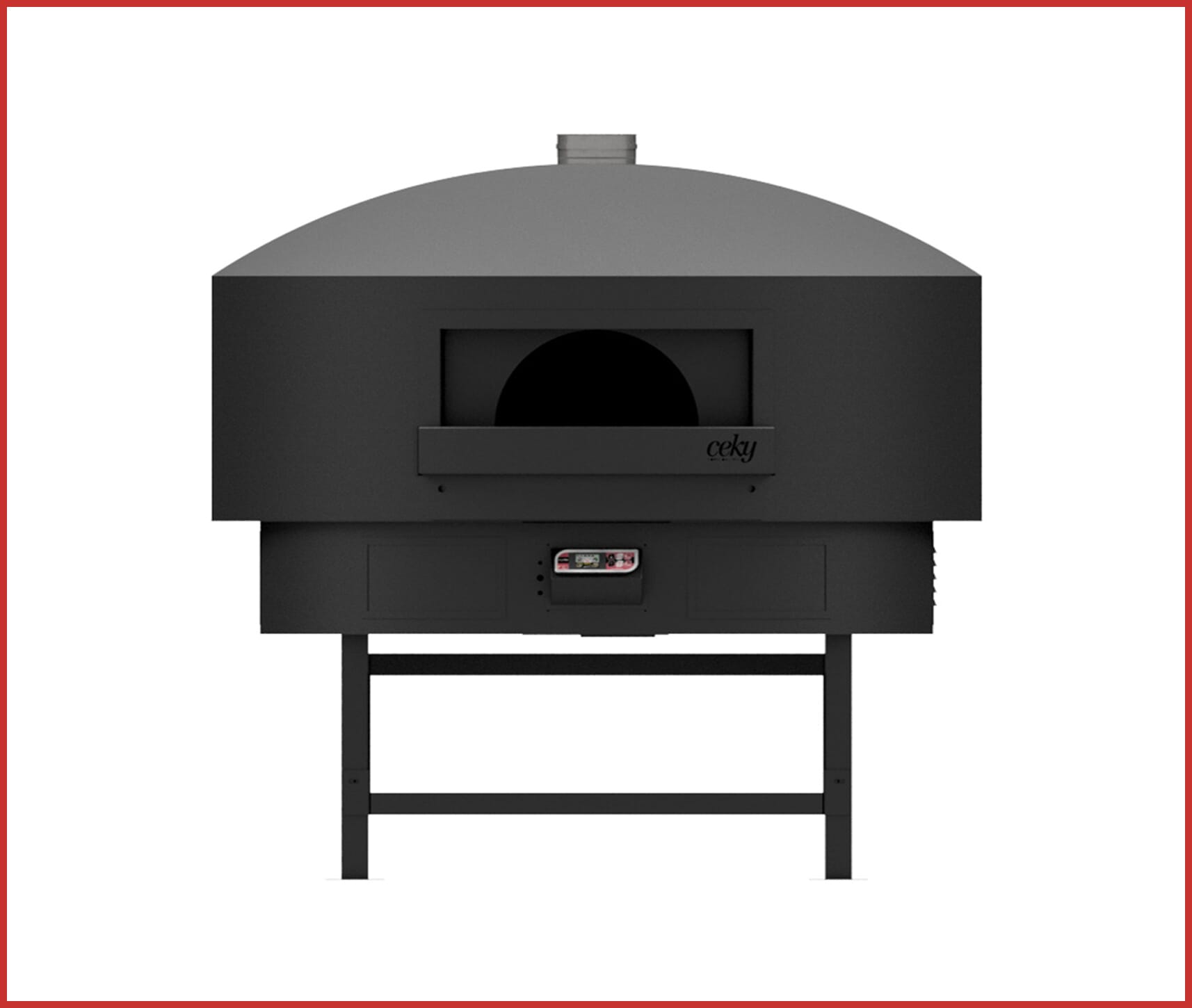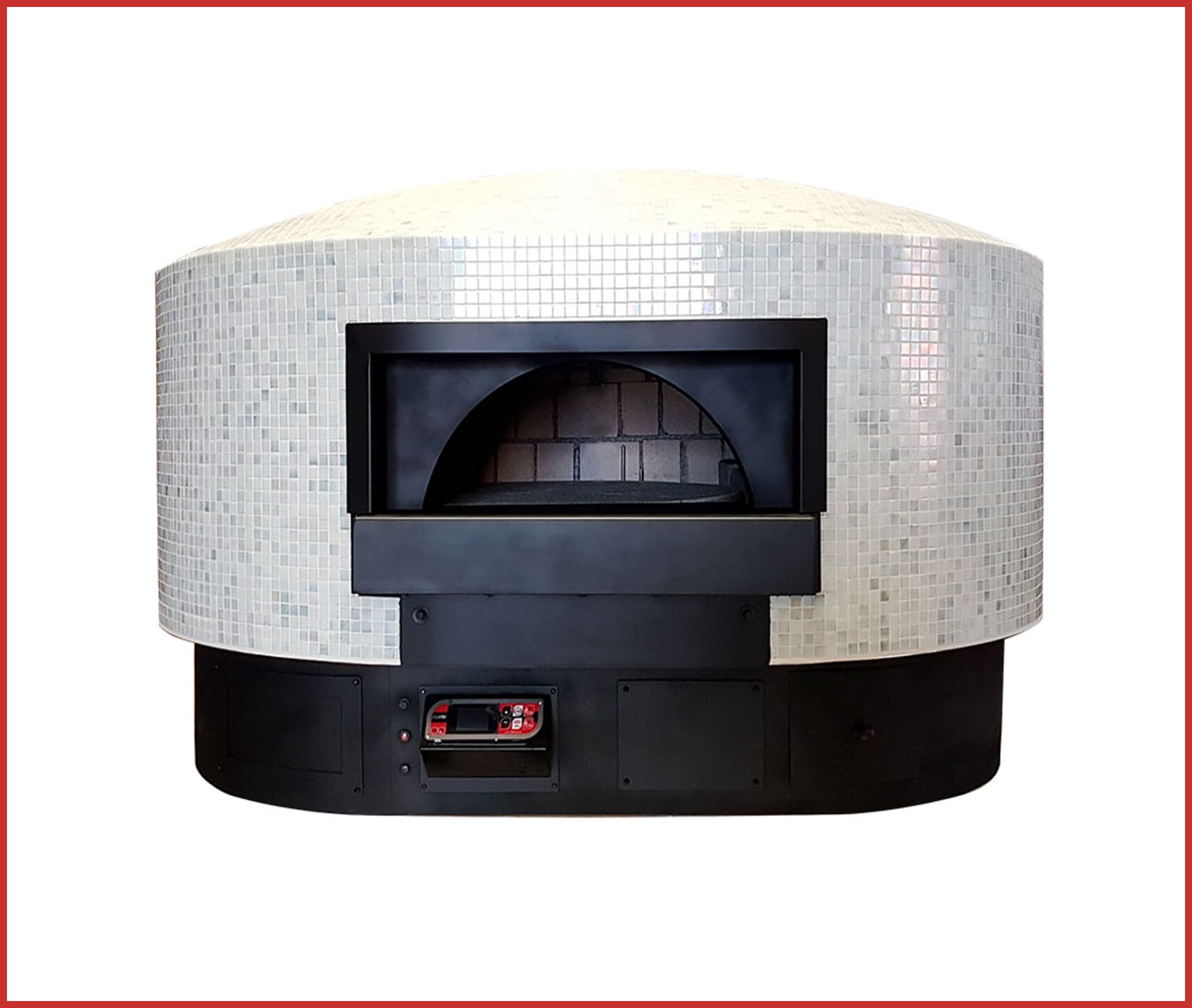 Dimensions:-
External: 2050mm W x 1650mm D x 1850mm H
Internal: 1000mm Ø
Capacity (Gas & Wood Version): 6 x 12" pizzas
Power (Gas): 93,000 BTU's
Weight: 1900KG
Warranty: 1 Year Parts and Labour (Gas Burner and Control)
Price for wood and gas version:
£POA
+ VAT
Price for decoration:
£POA
+ VAT
Forni Ceky Cupola 120 Wood/Gas Spec Sheet
Palladian Marble Decoration
Mosaic Decoration
Forni Ceky Cupola 150 - Wood Fired Pizza Oven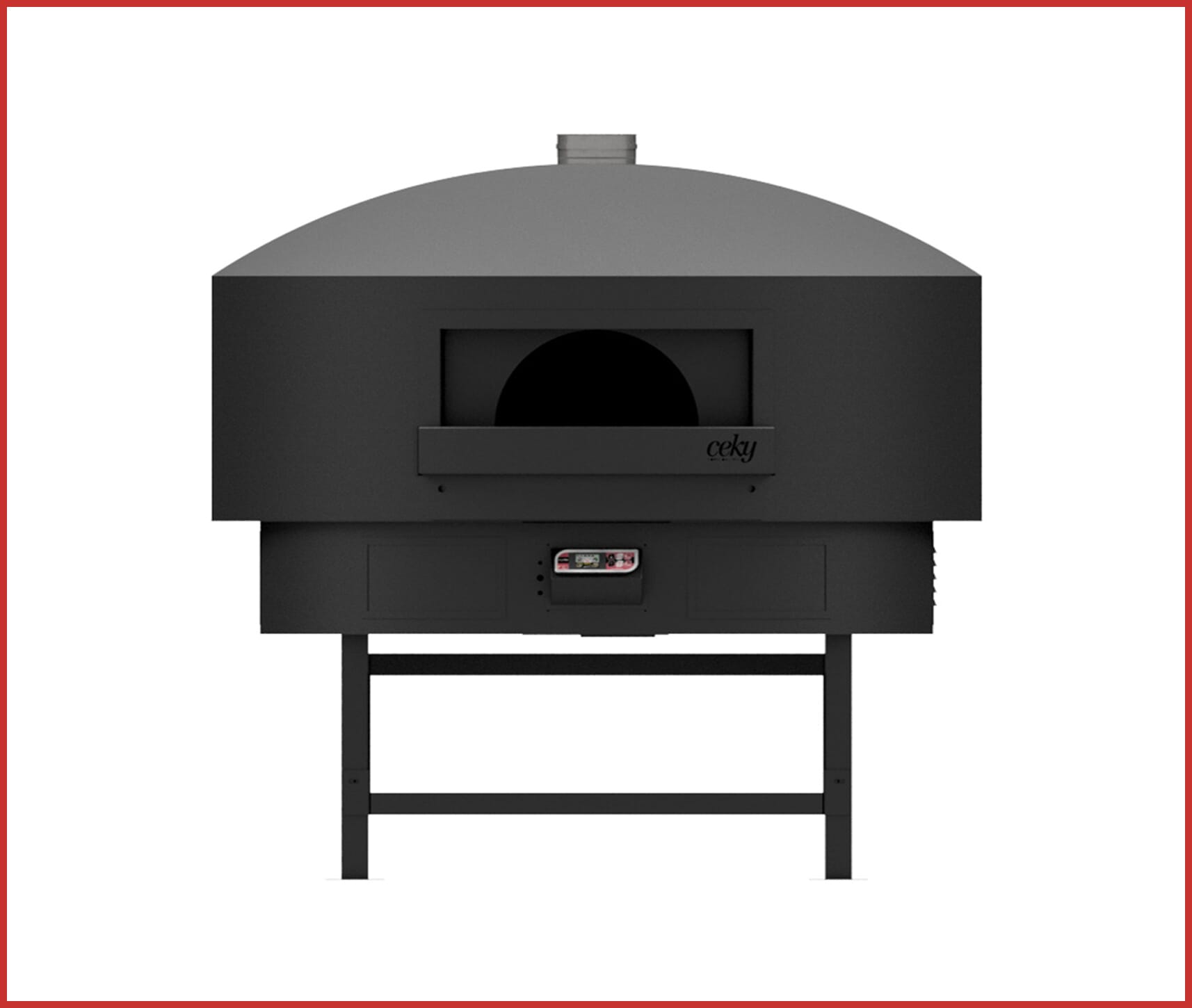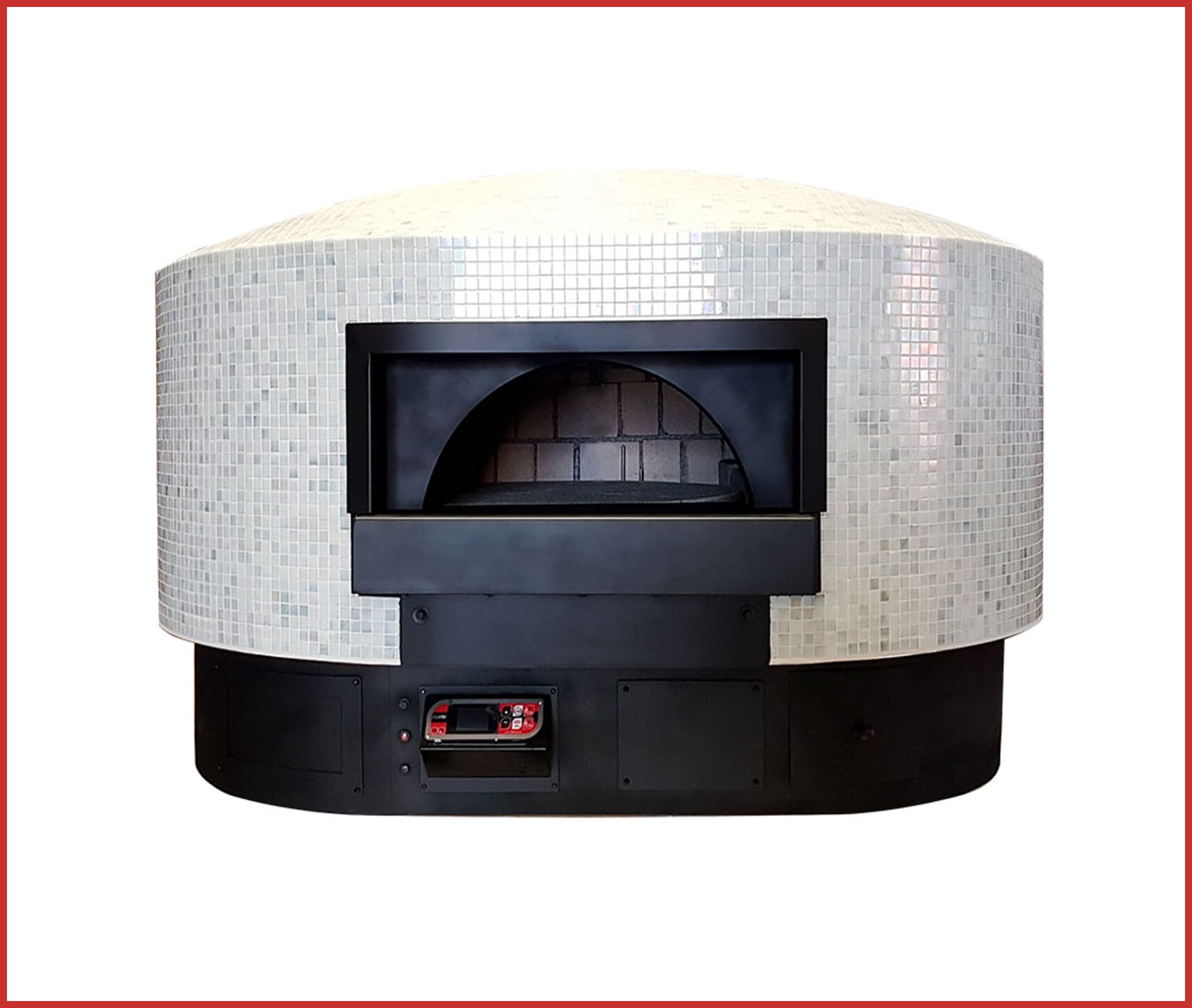 Dimensions:-
External: 2350mm W x 1950mm D x 1850mm H
Internal: 1400mm Ø
Capacity (Wood Version): 14 x 12" pizzas
Weight: 2500KG
Price for wood version:
£POA
+ VAT
Price for decoration:
£POA
+ VAT
Forni Ceky Cupola 150 Wood Spec Sheet
Palladian Marble Decoration
Mosaic Decoration
Forni Ceky Cupola 150 - Gas Fired Pizza Oven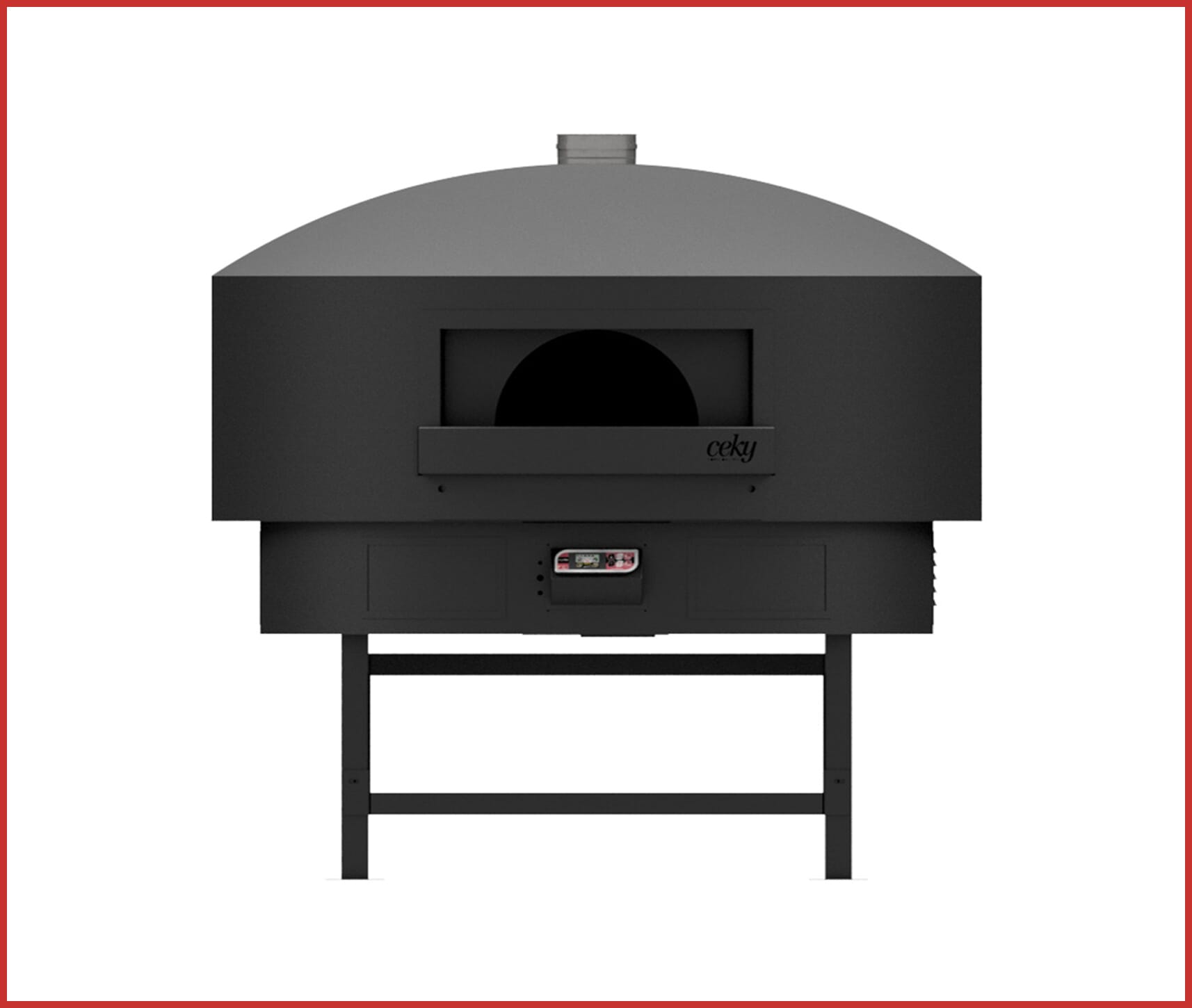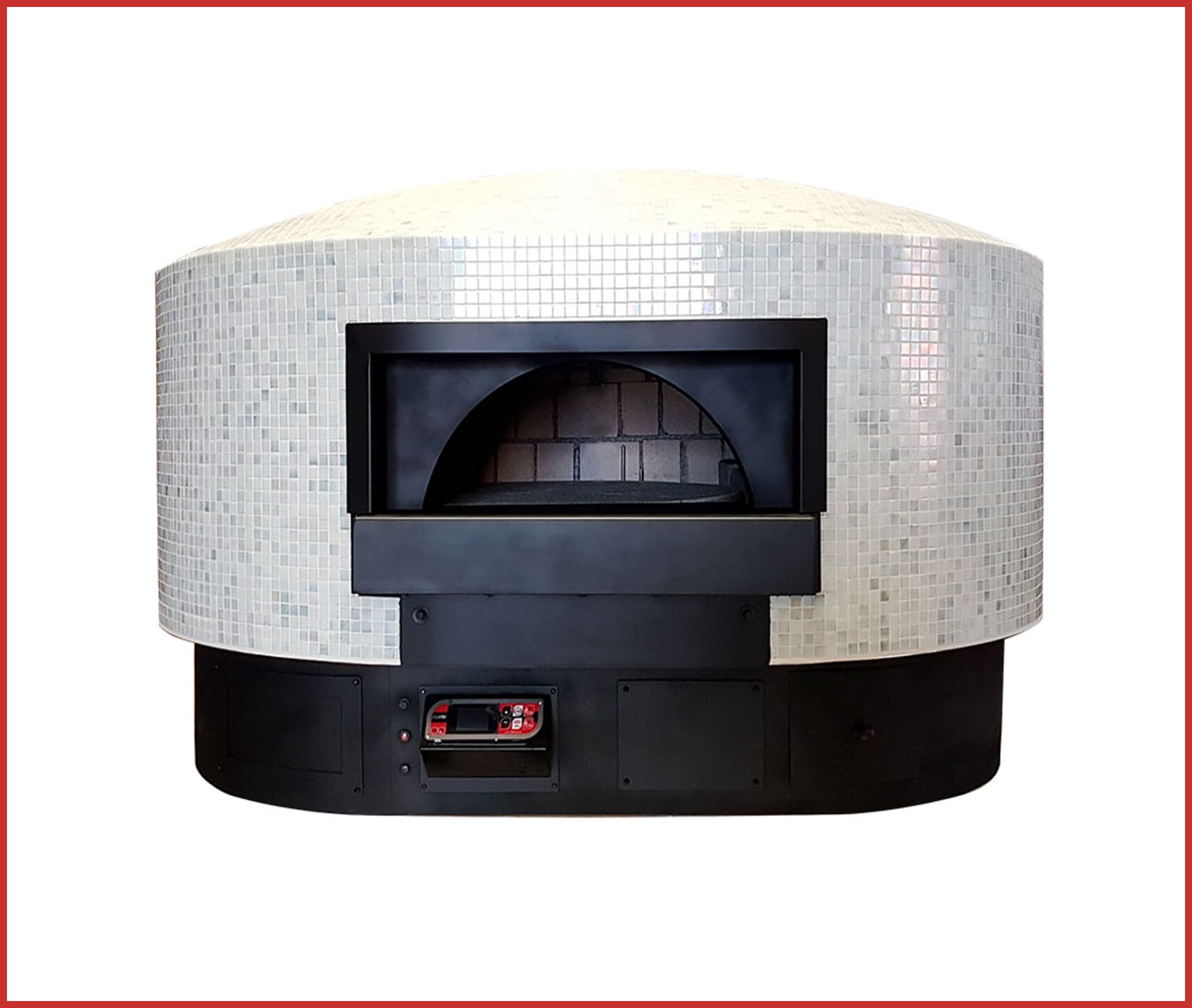 Dimensions:-
External: 1950mm W x 1950mm D x 1850mm H
Internal: 1400mm Ø
Capacity (Gas Version): 14 x 12" pizzas
Power (Gas): 98,000 BTU's
Weight: 2500KG
Warranty: 1 Year Parts and Labour (Gas Burner and Control)
Price for gas version:
£POA
+ VAT
Price for decoration:
£POA
+ VAT
Forni Ceky Cupola 150 Gas Spec Sheet
Palladian Marble Decoration
Mosaic Decoration
Forni Ceky Cupola 150 - Gas & Wood Fired Pizza Oven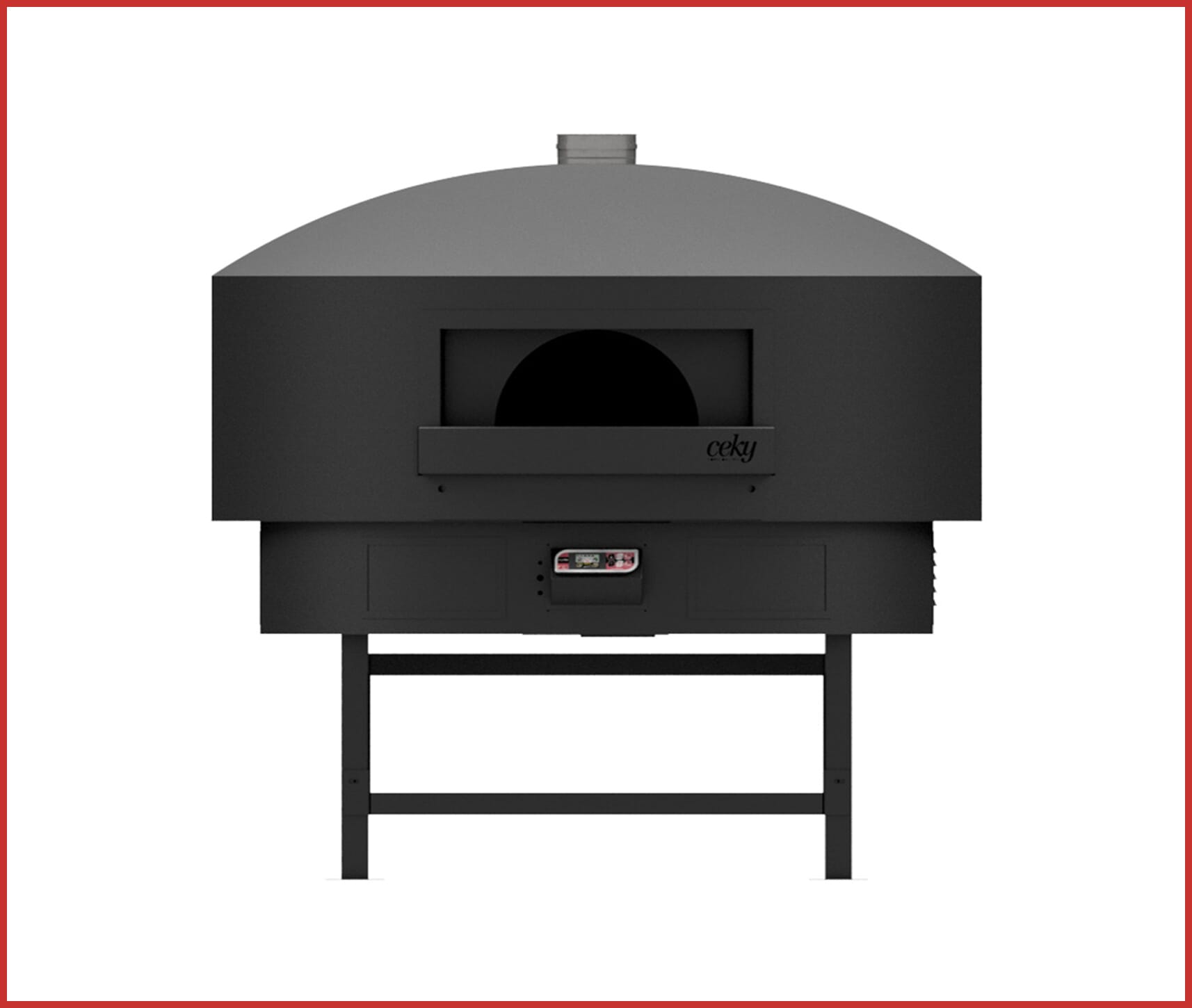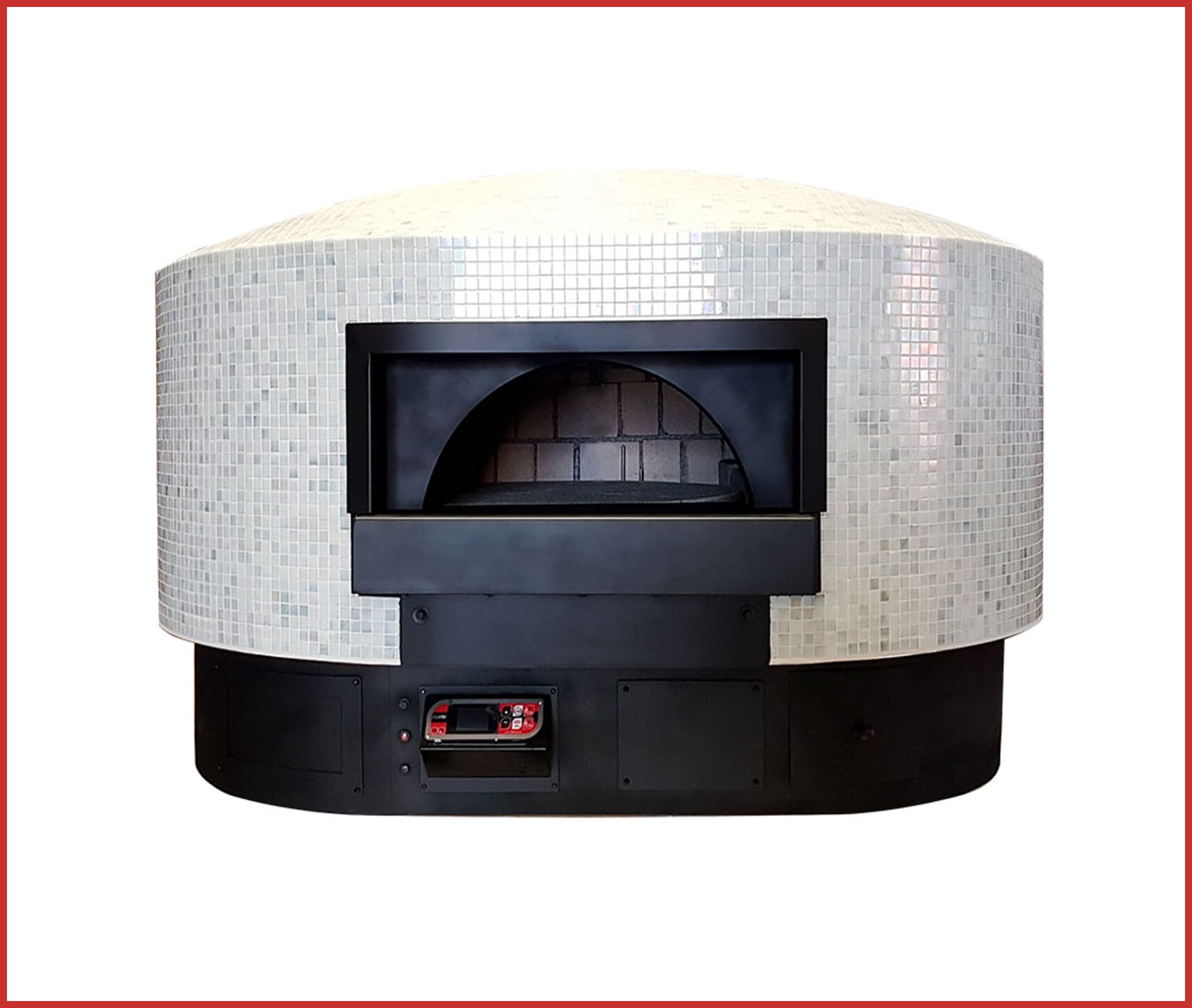 Dimensions:-
External: 2350mm W x 1950mm D x 1850mm H
Internal: 1400mm Ø
Capacity (Gas & Wood Version): 14 x 12" pizzas
Power (Gas): 98,000 BTU's
Weight: 2500KG
Warranty: 1 Year Parts and Labour (Gas Burner and Control)
Price for wood & gas version:
£POA
+ VAT
Price for decoration:
£POA
+ VAT
Forni Ceky Cupola 150 Wood/Gas Spec Sheet
Palladian Marble Decoration
Mosaic Decoration